Moscow demands release of Russian writer from Moldovan prison
Published time: 28 Sep, 2011 13:09
Edited time: 28 Sep, 2011 17:42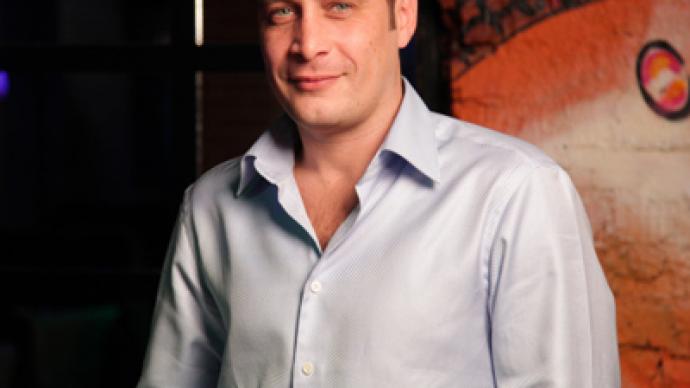 The Foreign Ministry has demanded that Moldovan authorities immediately release writer Eduard Bagirov, whom has been in detention since June despite lack of formal charges against him.
­The Russian ministry demanded that Bagirov, a well-known author and blogger, is released from prison under the provision of a travel ban.
"We demand immediate release of Eduard Bagiriov with his written pledge not to leave Moldova before the end of investigation," the official statement reads. "This will be in accordance with generally accepted rights norms and also will not create an unnecessary irritant in the bilateral relations."
Bagirov has been held in the pre-trial detention center in the Moldovan capital Chisinau since June. According to the writer, investigators demand that he confesses to the charge of organizing mass riots, which erupted in Chisinau in 2009.

The Russian national vehemently denies the charges.
On September 14, Bagirov went on a hunger strike to protest his innocence. At the same time, the Russian Foreign Ministry warned that the incident could harm Russia-Moldova relations.

On September 27, Bagirov wrote in his blog that he had decided to stop the hunger strike because it was having no effect, while adding that the chosen method of protest was "obviously absolutely senseless."
Bagirov is an ethnic Azerbaijani, born in Turkmenistan, who settled in Moscow in the 1990s. He gained relative notoriety in Russia for writing a book about a young man from the provinces who was building his life in Moscow, the Russian capital. The book was heavily advertised, which helped to make Bagirov a figure of some note. He is also the author of a popular blog in Russian.
Although Eduard Bagirov says he does not discuss his political preferences or projects, he did mention in his blog that he supported the Chisinau rioters, as well as in the organization of the protests. Bagirov's blog, however, is full of obscenities and provocations and it is hard to distinguish truth from fantasy.