'China more at risk from US AMD plans in Pacific'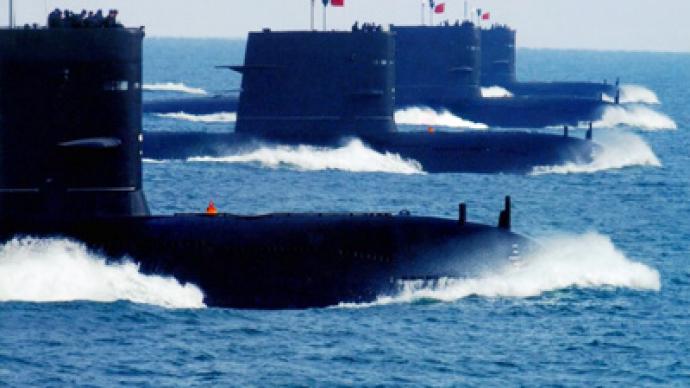 Speaking on the presence of US missile defense systems in the Pacific region, Maj. Gen. (Ret.) Vladimir Dvorkin says this shield is more of a threat to the nuclear forces in China than it is to Russia's.
­
Major Gen. Dvorkin, a senior fellow at the Russian Academy of Sciences' Institute of World Economy and International Relations, revealed that Japan and South Korea are already equipped with the Aegis missile defense systems.

"A Pacific missile defense system is a matter of not a very distant future," Dvorkin said at a conference in Moscow. "Japan already possesses four and South Korea two destroyers equipped with Aegis systems. The Japanese are planning to increase this number to six."

Japan has already intercepted ballistic targets with support from the US, he added.

Given the location of these particular missile defense assets, they pose more of a threat to China's nuclear forces than Russia's.

"This is a working missile defense system. And surely it threatens China's nuclear deterrence potential more than Russia's," Dvorkin said.

In light of such findings, the retired major general said China, a growing military power in its own right, must also be involved in the ongoing negotiations on US missile defense in Europe and Asia.

"We cannot view this system only within the framework of negotiations between Russia, the US, and NATO," Dvorkin said. "Because China is a crucial factor affecting the UN Security Council positions," he added.

Meanwhile, Alexey Arbatov, head of the International Security Center at the same institute, suggested that Russia should change the format of the negotiations on the US missile defense facilities in Europe.

"Negotiations on the European missile defense should be resumed and their format should be changed," he said. "It is necessary to talk about compatibility of the Russian aerospace defense system and the NATO program rather than about Russia's participation in the US's or NATO's missile defense system."

Arbatov then suggested that the Americans may also want guarantees that Russia's defense system is not aimed at their territory.

"Moscow demands that Washington provide legal guarantees that the European missile defense system is not targeted against Russia," he noted. "Then we should think what Russia could offer to the Americans to guarantee that the Russian aerospace defense system is not targeted against the US."

In fact, these systems pursue the same goals, he added.

The negotiations on the US missile defense system in Eastern Europe should be held simultaneously with negotiations on a new treaty on slashing strategic offensive arms, high-precision weapons and conventional weapons, Arbatov said.

"I think that if the format is changed this way, a lot of issues will be viewed as pragmatic solutions rather than political propaganda," Arbatov concluded.