Russian authorities blast Western sanctions in dead lawyer case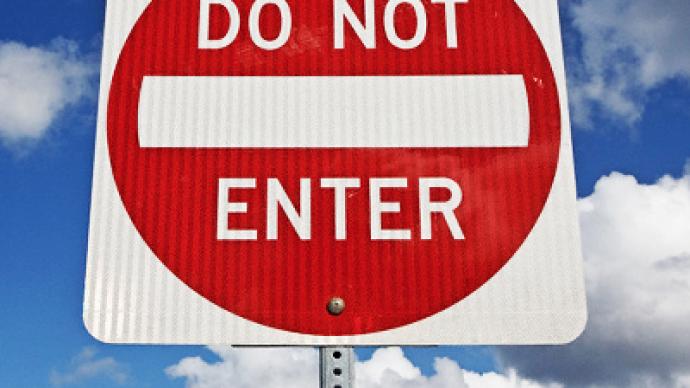 A top Russian parliamentarian said on Thursday that the possibility of sanctions against a number of Russian officials in connection with the Sergey Magnitsky case would not be lawful.
Lawyer Sergey Magnitsky died in pre-trial custody in Russia in 2009. His colleagues and activists accuse Russian investigators of being responsible for his death. Konstantin Kosachev, the head of the Lower House's committee for international relations said it was obvious that the European Parliament's move was guided from Washington and added that if the European Parliament refuses to change its decision, Russia will be forced to undertake reciprocal measures. However, Kosachev said that Russia did not intend to introduce its own list of 60 civil servants who would be banned from entering the Russian Federation. Regardless of the fact that Russia has a lot of questions to put to many European officials and politicians, it will not copy the actions that are out of the legal field, the Russian MP said.Kosachev referred to the decision to ban 60 Russian officials – mostly police officers, judges and prosecutors – from receiving entry visas to European countries, approved by the European Parliament's committee for international relations on Tuesday. The assembly is expected to make a final decision on the issue in December.Earlier on Thursday, deputy foreign minister Aleksandr Grushko told reporters that Russia considered the decision by the European Parliament a blatant interference into Russia's internal affairs and an attempt to pressure justice. He also said the decision violated the European Convention on Human rights.In late September the US Congress accepted for consideration the Justice for Sergey Magnitsky Act of 2010, which also suggested prosecution for 60 Russian officials involved in the Magnitsky case. The bill was submitted by Senator Benjamin Cardin and a decision on it is expected in the near future.Corporate lawyer Sergey Magnitsky was charged with large-scale tax fraud by the Hermitage investment company. His colleagues and human rights activists blame his death, while in pre-trial custody, on Russian investigators, who they claim deliberately put the suspect in terrible conditions to force him to confess. William Browder, the head of the Hermitage Group is lobbying anti-Russian moves in the US and Europe, the media said.
You can share this story on social media: