Belarusian authorities arrest Russian human rights activist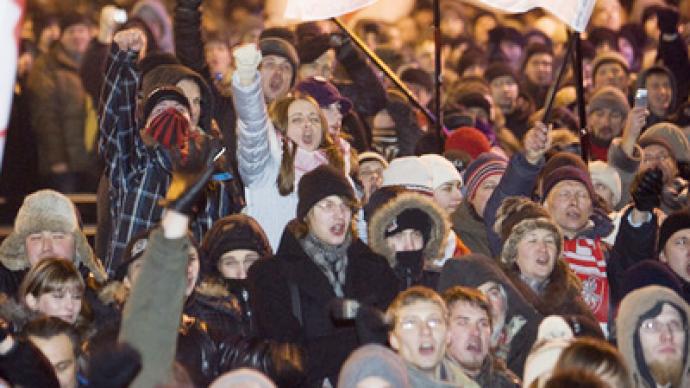 The Russian embassy has demanded that Minsk explain itself for arresting Andrey Yurov.
The head of the International Observation Mission of the Committee on International Control over Human Rights in Belarus was detained by police in Minsk on Wednesday evening. Earlier the authorities had already imposed a travel ban on Yurov. Now, the Russian citizen could be deported from Belarus, his colleague Vladimir Lobkovich told journalists. Yurov has been reportedly taken to a police station in the Sovetsky district of Minsk. The Russian embassy transmitted a note to the Belarusian Foreign Ministry over his detention. Moscow wants to learn the details of his arrest. Russian diplomats will take all legal action necessary to protect Yurov's rights, embassy adviser Vadim Gusev said.The mission headed by Yurov was established at the end of 2010. It monitors the observance of human rights in Belarus and supports the activities of local human rights activists. Belarusian authorities detained more than 700 representatives of the opposition following anti-government rallies after the presidential election last December. About 50 people are still being held on charges related to the organization of mass riots. Courts in Minsk have recently started trials of those detained.Last week, a Minsk city court released the last two Russian citizens, who were arrested on the night of the mass protests in December. Artyom Breus and Ivan Gaponov were found guilty of "mass disturbances," but were only fined around $3,500. Both men, who are under provisional travel restrictions, intend to appeal the ruling, insisting their innocence.The detention of Yurov came in the wake of the Russian prime minister's visit to Belarus. On Tuesday, Vladimir Putin met with President Aleksandr Lukashenko to discuss economic ties and the construction of a nuclear plant in Belarus.
You can share this story on social media: