ROAR: Russia-Belarus oil dispute puts Customs Union to the test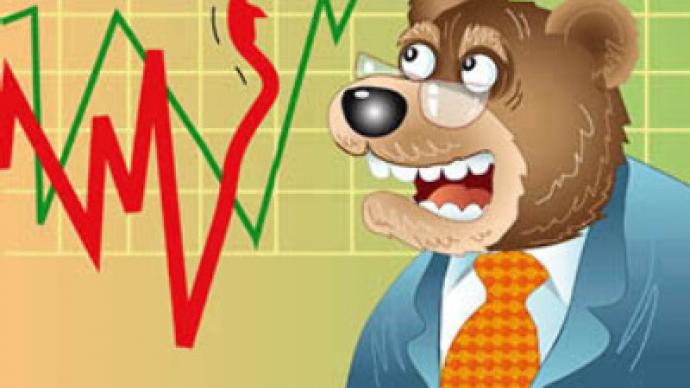 Moscow and Minsk are continuing talks about Russia's oil supplies to Belarus after the two countries failed to sign a new agreement.
There are fears in some European countries that oil supplies might be affected by the dispute. However, Belneftekhim, the Belarusian state-run oil company, said oil-pumping stations were still operating as normal.
Russia supplied hydrocarbons to Belarus with a decreased coefficient, but the agreement expired on January 1, 2010.
Minsk received significant discounts on Russian oil imports in 2009. Moscow offered to eliminate duties only on oil for Belarus' internal consumption, but exports for Europe should go with the full payment of customs duties.
Russian Prime Minister Vladimir Putin expressed hope that the talks with Minsk will be completed soon. On January 4 he instructed Vice Premier Igor Sechin to promptly coordinate the conditions of supplies to Belarus.
Sechin told the premier that Russia began duty-free supplies of hydrocarbons to Belarus, and supplies to European consumers also proceeded without fail.
Despite the fact that the agreement has not been signed, Moscow continues "preferential supplies" to Belarus that are necessary for internal consumption, Sechin said, citing Russia's "exclusive attitude" to Minsk.
As the oil spat has already pushed up oil price on world markets, officials in Belarus expressed readiness to continue talks, but at the same time warned of the possible cutting of electricity supplies to the Kaliningrad Region, which was taken as "blackmail" in Russia.
"The Belarusian authorities have found a new trump card in fighting Russia's desire to review conditions of oil supplies and transit on the republic's territory," Vzglyad.ru online newspaper said.
"Minsk has presented an ultimatum, stressing the need for an urgent new agreement on the transit of Russia's electricity," it said. " At the same time, all Moscow's proposals [regarding oil supplies] go unnoticed."
However, Minsk denies "any link between oil and electricity," the paper said, adding that Minsk got a 36% discount on customs duties according to the previous agreement.
A dispute over Russia's oil supplies to Belarus may hinder further political integration between the two allies, analysts say.
The spat started at the time when the Customs Union of Russia, Belarus and Kazakhstan that was signed on November 27, 2009 has now come into force.
Belarusian officials said that the conditions of the Customs Union imply full elimination of duties in the trade between the two countries. Russia's proposals put oil supplies outside the configuration of the Customs Union and might undermine the single economic space, they say.
"Belarusian President Aleksandr Lukashenko wants 'dividends' from the Customs Union," believes Sergey Aleksashenko of the Higher School of Economics. These dividends are "simple – duty-free supplies of Russia's oil," he said in his blog.
"This approach has its own logic: if the Customs Union is an organization without internal customs barriers, then there should not be any duties for oil exports," he said.
Now it is clear why Belarus and Kazakhstan need the union, "but it is difficult to understand why Russia needed it," the analyst added.
However, Boris Gryzlov, speaker of the State Duma, sounded rather optimistic on January 4, saying that the introduction on common customs tariffs was the "most visible and real step towards the integration" of the three former Soviet Union republics.
Analysts consider any economic dispute between Moscow and Minsk a political one, as the two countries are chief allies on the post-Soviet space.
The question is now "if Russia is ready to subsidize Belarusian economy granting it oil duty benefits," Nikolay Petrov of the Carnegie Moscow Center told Business FM radio.
"There are some spheres where Russia depends on Belarus," Petrov said. "In particular, it is the supplies for Kaliningrad Region," the analyst stressed. "It is an enclave, and electricity supplies go to it through Belarusian territory," he added.
Oil transit also goes via Belarus, Petrov stressed. "Using these advantages, Minsk intends to get benefits in oil supplies", he said, "to sell refinery products to the West for more competitive prices."
Now the outcome of the talks also depends on who will lose their nerve first, Petrov believes. "Belarus is negotiating in its own manner, exchanging promises for real economic benefit," he said.
Meanwhile, as the talks on Russia's oil supplies continue, Minsk announced on January 5 that Lukashenko has ratified a package of agreements within the framework of the Customs Union.
Sergey Borisov, RT
You can share this story on social media: