Russia beefs up anti-terrorist legislation
Published time: 28 Jun, 2011 08:21
Edited time: 28 Jun, 2011 14:27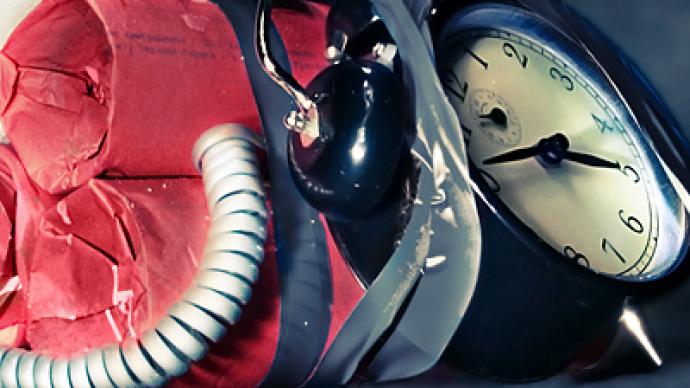 Russia's Supreme Court has toughened the punishment for public incitement to terrorism which will now correspond to sentences received by those who successfully carry out terror acts. The decision was received via a majority vote.
­Under the previous Criminal Code, public incitement to terrorism was qualified as a call for extremist action and implied a five-year prison term or 300,000 rubles (10,000 US dollars) fine. According to the new provision, a person found guilty of this crime will now face up to 20 years in jail.

The participants of Tuesday's plenary session of the Supreme Court also suggested clarifying Criminal Code articles concerning incitement to ethnic hatred. The proposal is set to establish responsibility only for those public statements which result in acts of interethnic hatred and intolerance. This means that nationalists slogans pronounced within the confines of a narrow circle will not lead to prosecution and punishment.
According to statics revealed during the session, Russia has witnessed a dramatic rise in hate crimes over the last three years. Last year 23 people were convicted for organizing extremist communities while only two people were found guilty of the same offense in 2008. In 2009 there were 66 convictions for inciting ethnic hatred while in 2010 the number more than doubled, reaching 161. 
In January of this year, Moscow's Domodedovo airport was hit by a deadly blast which killed 37 and injured dozens. In March 2010 twin explosions struck the Moscow Subway, leaving 40 dead and almost 90 injured.