"UN commission will solve who is right in Arctic argument"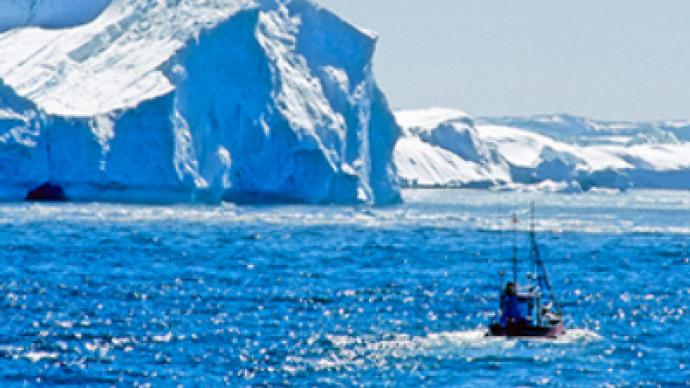 Moscow will continue its efforts to prove its claim to the Lomonosov Ridge, Foreign Minister Sergey Lavrov said, commenting on the Arctic issues and other problems on Thursday.
The minister was speaking after talks with his Canadian counterpart Lawrence Cannon on Thursday. It is for the UN Commission on the Limits of the Continental Shelf (CLCS) to decide what country's continental shelf owns the Lomonosov Ridge, said Lavrov, Itar-Tass reports.
Moscow supports Ottawa's intention to solve the issue and other problems in this regard on the base of the UN Convention on the Law of the Sea, Lavrov said. He stressed that its mechanism is respected by all Arctic countries.
The UN commission is considering materials submitted by coastal states, including Russia, concerning the outer limit of the continental shelf. Russian explorers were the first to open the Lomonosov Ridge that is the continuation of Russia's continental shelf, Lavrov said.
Canada and Denmark also submitted their data claiming the ridge to be the continuation of their shelf, but "the decision should be based on scientific facts," the Russian FM stressed. He added that the commission "will solve who is right."
The Arctic issue dominated the talks between the Russian and Canadian foreign ministers. Prior to them, Cannon had said that Ottawa would submit claims for the Arctic shelf rights within two or three years. There are scientific grounds that the Lomonosov Ridge extends Canada's continental shelf, he stressed.
However, Ottawa does not rule out that coordinated actions with Moscow could be taken on the Arctic territories in question.
Lavrov noted that the existing problems can be solved by direct agreements between Arctic countries. He doubted that NATO will be right if it decides "who and how to solve problems in the Arctic."
Commenting on other issues on Thursday, Lavrov said Russia had not received an invitation from NATO to take part in the alliance's summit in Lisbon. Western media speculate that the alliance's leadership is expecting a response from Russia.
As for the Iranian nuclear issue, Moscow is insisting on additional steps to correct "the unhealthy situation" around Tehran's program and reach a political agreement, the Russian FM said.
Moscow also expects direct talks between the Palestinians and Israelis to continue after September 26, when a moratorium on building settlements in the West Bank expires. However, so far mixed information has been incoming, Lavrov said. "With all the difficulties that accompany this process, negotiations are better than their absence," he stressed.
Russia "retains full initiative" regarding the Moscow conference on the Middle East, the minister said. This meeting would be important for supporting the direct talks, he said.
Sergey Borisov, RT
You can share this story on social media: