Russia tightens border with next-gen air defense system
Published time: 15 Oct, 2012 14:17
Edited time: 15 Oct, 2012 18:18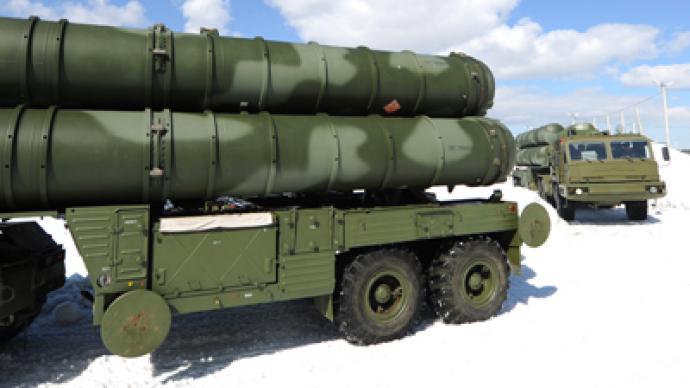 The Russian military will deploy state-of-the-art air defense systems along its southern border by the end of the year, the Defense Ministry announced.
"In accordance with the Southern Military District's modernization plan, the S-400 'Triumph' will replace S-300PM systems on combat duty before the end of this year to protect Russian airspace," district spokesperson Col. Igor Gorbul told Interfax-AVN on Monday.
The deployment will consist of Pantsir-S missile and artillery systems, as well as advanced radio equipment, he said.
The S-400 is a next-generation anti-aircraft weapon system capable of firing three different missile types. The system was designed to intercept and destroy jamming planes, radar planes, reconnaissance aircraft, strategic carriers, cruise missiles and medium-range ballistic missiles.
Military analysts reported that the Triumph is capable of tracking more than 100 targets simultaneously at ranges of over 600 kilometers (370 miles), and destroying up to 12 targets at varying distances.
The Almaz Central Design Bureau reported that the fifth air defense regiment will shift to the S-400 system by the end of the year.
The deployment of the S-400 to Russia's south comes at a time of increasing tensions between Russia and NATO over the latter's plans to build a missile defense system in Eastern Europe. The US initially pledged to cooperate with Russia on the project, but later retreated on that promise. Several Russian officials have warned that the issue could spark another arms race unless a bilateral agreement is reached.
The Triumph air defense system successfully completed launch tests conducted at the Ashuluk training range in Russia's Astrakhan region in August.