ROAR: Russia to create terror alert system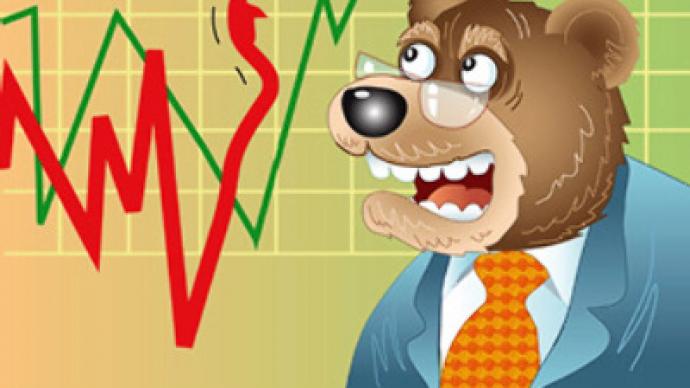 The authorities are strengthening security on the national transport system after terrorist attacks in Moscow and Kizlyar.
President Dmitry Medvedev met on March 31 with the country's Security Council members to discuss ways "to fight terrorism more effectively, including by addressing the weak spots." The meeting followed the terrorist attacks in Moscow and the city of Kizlyar in Russia's Southern Republic of Dagestan.
The president said he had signed an executive order on establishing a comprehensive transport safety system to protect public safety and prevent emergency situations and terrorism.
The most vulnerable part of the transport system will be equipped with special devices by March 31, 2011, and the whole system should be completed by 2014. However, concrete measures have yet to be developed, and experiments with putting such devices in the Metro will be carried out soon.
According to the Moscow Metro Chief Dmitry Gaev, tests of a new security system will be conducted at Belorusskaya Metro station next week. The implementation of a pilot project had started in autumn last year, and special equipment, including gas analyzers, had been bought and installed, he noted.
Many suggested establishing metal detectors in the Metro, but the devices that exist now "do not correspond to the current level of threat," Gaev told Ekho Moskvy radio. "So, we need breakthrough ideas, new technologies, and a new approach to solving these engineer tasks," he said.
The Metro chief called for increasing the number of policemen working on stations and adding more police dogs to patrols. "It is a very important element of security," Gaev said. The current number of police dogs and handlers can cover only important public and cultural gatherings, he added.
Dogs are most effective in fighting terrorists that use explosives, Vedomosti daily said. Special services have used dogs for a long time, although it is a difficult and expensive task to train them, the paper added.
"To defend the exits of all 180 stations of the Moscow Metro it is necessary to have at least 360 dogs with handlers," the paper said. "However, taking into account the situation at the stations at rush hours, this technology is still vulnerable."
The security system is expensive and its effectiveness will depend on the money to be allocated and who will supervise its development, the paper said.
Gaev also said that a special communications channel is being established between the Metro and the situation center of the Ministry of Emergency Situations. If the tests are successful, the new equipment will be installed at other stations.
All necessary equipment will be placed at one station and the tests will show "which means will be useful to create a comprehensive security system," Emergency Situations Minister Sergey Shoigu said.
In turn, Transport Minister Igor Levitin said that his ministry will be developing a special plan to defend all transport facilities. Analysts warn that such an ambitious task will require a lot of time and money.
Technical measures are necessary, but they are not sufficient, believes Ivan Konovalov, military observer of Kommersant daily. Technical equipment in the Metro and vigilance will only counter the consequences because "a terrorist act is being prepared far away, he told Actualcomment.ru website. It is necessary to carry out preventative measures, he stressed.
Aleksandr Khramchikhin of the Institute of Political and Military Analysis doubt that the technical security measures will be effective enough. "It is necessary to understand first how many mistakes could be done, taking into account the number of people in the Metro," he told the website.
Installing a security system in a transport system is a very complicated process, and gas analyzers, metal detectors and attentive policemen will not solve it, believes Pavel Salin of the Center for Political Conjuncture.
Terrorists should be neutralized before they embark on their missions, best of all where they are preparing, the analyst said, adding that special services should carry out more active work with agents in the North Caucasus.
Meanwhile, the National Anti-Terrorist Committee is considering the idea of creating a color-coded terror alert system, following the US example. This idea was floated around when a law concerning counter terrorism was being prepared, but was considered premature, Mikhail Grishankov, first deputy chairman of the State Duma Security Committee, told Vesti FM radio.
"I think that within the next few days this proposal will be submitted to the State Duma and we will quickly adopt it," the deputy said. At the same time, the Emergency Situations Ministry will develop a special system to inform citizens of possible threats, he said.
According to Grishankov, the Russian terror alert system may contain three levels, and not five as in the US. It is not clear yet if the system will be based on colors or other elements, he added.
"The main task is to inform citizens in time," the deputy said. As for the authorities, they will work according to the levels of terrorist threat," he added.
The level of a threat will be determined by the National Antiterrorist Committee because it is the main structure that coordinates these activities, believes State Duma deputy Gennady Gudkov.
It is not clear how this system will work in Russia, he told the radio. It is possible that the highest level of threat will be on all the time, he added. People who "have information" are interested in taking preventative measures, he said, and they should not be criticized for this.
"I am afraid that we will have only two colors, and the population will become accustomed to the standard level of threat, as well as the authorities and law enforcement agencies," Gudkov said. This level is always higher in the North Caucasus because of terrorist and bandit activities, he noted.
Even if the alert system had existed in Russia before the terrorist attacks in the Metro, "nobody would have turned on the red lamp five days ago," Gudkov said. "Everyone understood that the situation in the Caucasus is aggravated as the weather is becoming warmer, but nobody could predict if the situation would worsen in the North Caucasus or that it would turn into a monstrous attack in Central Russia."
Sergey Borisov, RT
Russian Opinion and Analytics Review
You can share this story on social media: