ROAR: "Society should help the state to fight corruption"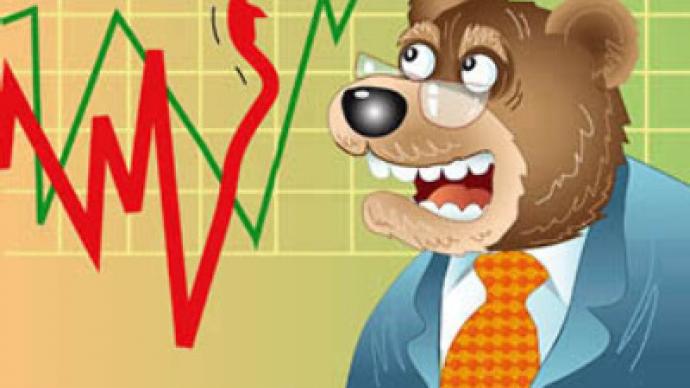 Corruption is rather a problem of mindset than of economic realities, analysts think.
On October 7, the State Duma is considering the problem of corruption in Russia. Although more than 6,000 criminal cases in this sphere have been initiated in Russia since the beginning of 2009, many politicians and analysts recognize that the fight against corruption has not been successful so far.
A year has passed since President Dmitry Medvedev began the fight against corruption, the media note. A package of anti-corruption laws was submitted to the parliament in October 2008 as part of "the national anti-corruption plan" initiated by the president in summer that year.
"The activities of law enforcement agencies in fighting corruption have increased over the year," Vedomosti daily wrote in an editorial. The number of criminal cases and exposed violations of anti-corruption laws have increased, Vedomosti added. But the fight against corruption is going on inside the officials' machinery, the paper said. There is no "real control from society and media," the daily added.
According to the Interior Ministry's Economic Security Department, the size of the average bribe in Russia tripled in the first half of 2009 compared to the same period of the previous year. The number of exposed bribes had grown 15% to 24,000. The bulk of them involve small bribes.
The number of lawsuits regarding corruption increased 20% in the first half of 2009 compared to the same period of 2008, Prosecutor General Yury Chaika said on the eve of the hearings in the State Duma. The pace of the fight is "not bad," he said, but added that the work of law enforcement agencies may be improved.
"We have a mixed situation in fighting corruption," Sergey Mikheev, vice president of the Center for Political Technologies, believes. "On the one hand, if we speak about statistics, it is probably improving," he said. "Many officials will show figures about more criminal cases as a proof that the fight against corruption is in full swing," the analysts added.
"On the other hand, if we consider this social phenomenon as a whole, the situation does not seem to be changing for the better," Mikheev told RT. "In a number of cases, it is even deteriorating," he added.
This shows that corruption has deep roots in society, the analyst said. One could say that it is rather "a problem of mindset than of economic realities," he stressed.
"Unfortunately, in the 1990s and in the last few years many officials began considering their jobs as a means of solving their own problems," Mikheev said. Yelena Panfilova, head of Transparency International's Center for Anti-Corruption Research in Russia, concurred. Corrupt officials may decide to take "as many bribes as possible while they still can," she told RBC daily.
Mikheev, in turn, explains this by "the low quality of the elite, including state officials. And this mindset is expanding beyond state organs of power." Corruption is widespread in business, inside many corporations, in other spheres of life, he added.
Many countries fight corruption, and their experience shows that this problem cannot be solved completely, Mikheev noted. The task is to limit corruption, he said. The analyst warned that it was senseless to wait for quick results. "Such expectations are a problem themselves," he added.
Russian President Dmitry Medvedev has made the fight against corruption a priority of his presidency. But Mikheev fears that the real fight against corruption may be replaced by "another campaign with officials announcing quick results."
"It is a job for years and one presidential term for this will not be enough," he told RT.
There should be a complex approach to solving this problem, the analyst said. It should start when children are brought up, he added. "People's mindset should be changed, not only economic mechanisms or management," Mikheev stressed.
Pavel Salin, analyst at the Center for Political Conjuncture, also believes that the situation has deteriorated in recent years.
It is not explained by the fact that in the 1990s the power was "more humane." "Rather, the inertia of the Soviet social system still existed then," he told during an online conference at Finam.ru website.
"By the beginning of a new century this system had become exhausted," he said. At the same time, people's earnings increased, and they began to give bigger bribes, he added.
There is a nexus of system problems that prevent achieving good results in fighting corruption, Salin wrote at Actual Comments online magazine. Those who take bribes got used to the fact that there are only conversations about the fight against corruption, not real actions. "Meanwhile, honest officials see how their 'more successful' colleagues live and, being convinced of their impunity, begin to take bribes themselves," Salin said.
According to a survey conducted by Profi Online Research polling center in August, 70% of respondents said they were ready to stop giving or taking bribes if they could achieve results by different methods.
However, 14% of those surveyed said they would continue to bribe because it would help to get desired results. Another poll conducted by national pollster VTsIOM in April showed that 58% of respondents consider corruption "invincible."
"One should understand that fighting corruption is a process that will never lead to a decisive victory, but might considerably reduce its level," Salin said. "It is impossible even under 'good laws' to defeat corruption in a week or by the New Year, because it is a permanent fight," he added.
Panfilova of Transparency International's Center for Anti-Corruption Research stressed that now the law-enforcement agencies, "forced by the president to act, have to demonstrate results and do what they had not done before."
"More or less reliable data is now being reported to the public," she told RBC daily.
The role of society, non-governmental organizations and the media in the fight against corruption is increasing now, Aleksandr Brod, head of the Moscow Bureau on Human Rights and a member of the Public Chamber, said.
Speaking at the Strategy-2020 forum held recently in Blagoveshchensk, Brod said that it would be possible to achieve results only if public has more possibilities to oversee the activities of the state in this sphere.
Sergey Borisov, RT
You can share this story on social media: