ROAR: Russian Opinion and Analytics Review, June 3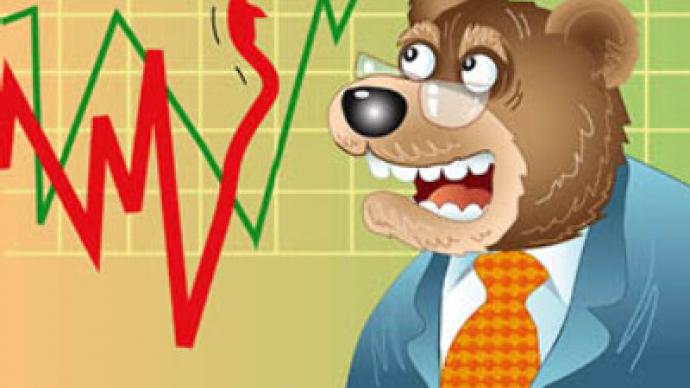 On Wednesday, Russian press reports on the thawing of relations between the US and Iran, new aspects of the Opel sell, and the possible independence of Greenland following a parliamentary election.
Nezavisimaya Gazeta has given an overview of what steps Washington and Teheran took recently in a bid to tone down the hostile rhetoric of the past decades. The US State Department instructed its embassies last Friday to invite Iranian diplomats to celebrate American Independence Day on July 4. While there were no reports of how many embassies have been involved in the move, or whether Iran accepted the invitation, this is but one episode in a new policy resembling the "ping-pong diplomacy" that Richard Nixon and Henry Kissinger used in order to break the ice in relations with China.
In addition to publicity-aimed gestures, there are more practical steps. Iranian representatives have been invited to take part in an international conference on Afghanistan settlement in The Hague. Teheran is doing its part in mending the rift too. The biggest friendly move was the release of the Iranian-American journalist Roxana Saberi after changing of her eight-year prison term to a two-year suspended sentence. President Mahmoud Ahmadinejad played a crucial role in the change of the sentence.
Another example is the visit to Teheran of Vali Reza Nasr, an Iranian-American academic and advisor to Richard Holbrooke, who is the Special Representative for Afghanistan and Pakistan under the Obama administration.
The newspaper cites Richard Dalton, an analyst at the Chatham House think tank, who says Washington has reviewed their approach to the Middle Eastern nation. There is no regime change in Iran on the American agenda anymore and US diplomats are now talking with respect towards Iran's government and its people. If and when this bears fruit is under question: so far Teheran has shown no intention of changing their controversial nuclear policy.
The upcoming acquisition of Opel, by a Canadian-Russian consortium from bankrupt GM, has raised political tension in Poland, reports Vremya Novostej. The country was a mere bystander in the big story, despite its vital interests being concerned. Poland hosts the newest Opel factory in Europe, and some parts for it are produced domestically.
A total of 5,000 Polish jobs are depending on the new owners, who have plans for restructuring Opel production facilities. The fact that it's part-Russian does not inspire confidence in some of Poland's politicians, such as ex-Prime Minister Jaroslaw Kaczynski, who fears that the record of troubled relations between Moscow and Warsaw may pay its toll. He blamed Donald Tusk's government for "sleeping over" the settlement, and failing to get guarantees of employment for Poles from Germany and Russia.
Polish media also speculates that Moscow may force its political agenda upon Poland, with the employment issue used as leverage. The government is trying to rebuff such concerns. "There is no reason to panic," said the prime minister, pointing out that Opel is too big a company for Poland to be able to save the giant on its own anyway.
Kommersant daily takes a look at Greenland, which has held a snap parliamentary election after receiving greater autonomy from Denmark. Opinion polls suggest that the majority of seats will be given to the opposition left-wing party Inuit Ataqatigiit, says the newspaper. It's worth noting that official results revealed after the article went into publication have confirmed the forecast.
The party, among other things, supports total independence from Copenhagen. Ironically, the agenda was "hijacked" from the social-democratic Siumut party, which has dominated Greenland's political life for 30 years since 1979. Back then it was the liberal democrats who pushed forward autonomy for the Danish province, enabling it to have its own parliament and government.
However, prospects of Greenland's becoming an independent nation are questionable at best, says the newspaper. While it has vast natural resources – including oil, natural gas, gold, diamonds, uranium and zinc – producing them is too costly now. At the moment, Greenland receives 500million euro from the central government, so Copenhagen takes the independence slogans with a light heart, knowing they are far from being put in practice.
Alexandre Antonov, RT
You can share this story on social media: