ROAR: Russia ready for television exchange with CIS countries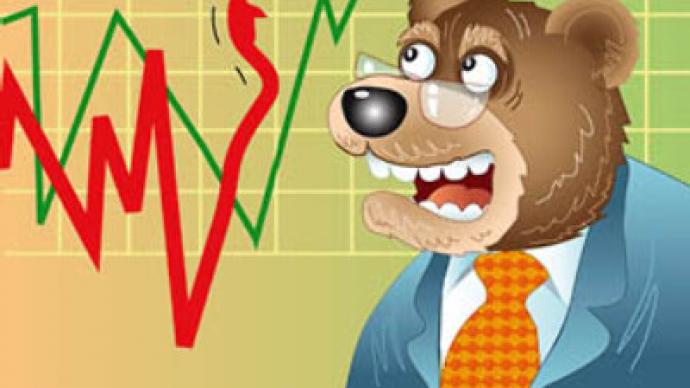 Moscow will help CIS's TV channels to broadcast in Russia, but expects "a parity-based approach" from its partners.
The integration processes between the CIS countries and more active humanitarian contacts "create high demand for exchange of information," President Dmitry Medvedev said on March 10. Speaking at a meeting devoted to the CIS countries' information presence in Russia, he stressed that relations in this area "should be built on a non-ideological, pragmatic and equal basis."
Moscow is creating conditions for the national television channels of former Soviet republics to broadcast in Russia. However, they are expected "to broadcast our channels because a large proportion of Russian-speaking population live and work there," Medvedev said.
"I think it is very important for them to hear their native language, to educate their children not only on the values of national culture of their state, which, of course, is necessary, but to perceive the values and traditions of our Russian culture," the president noted.
Meanwhile, many Russian-speaking media are having problems in a number of CIS countries, he said. "In recent years, legislative restrictions have been introduced on broadcasting in Russian."
"It is limiting our common humanitarian space," Medvedev said. On the other hand, the information presence of other states sometimes become more active there, "which, of course, is not quite in the spirit of good-neighborly relations," he noted.
However, broadcasting Russian TV channels is not based on "diplomatic principles," the president noted, explaining that "people abroad like to watch our television, our channels because the quality of our television is very high."
Russia is ready to broadcast CIS countries' TV channels on satellite platform of NTV Plus television, Minister of Communications and Mass Media Igor Shchegolev said at the meeting.
Gazprom Media, owner of NTV Plus, has decided to put TV channels from CIS countries on its platform free for broadcasters, the company's general director, Nikolay Senkevich, said. The basic TV package will cost less than $2 a month, and a system of discounts for potential subscribers is already being developed.
If viewers in CIS countries are offered the chance to watch Russian channels, they will have to buy satellite TV equipment or add an NTV package to the equipment they already have.
"The president's task will be implemented very quickly," Senkevich told NTV channel. "Anyway, we have made a business proposal to our colleagues from the CIS countries, and now it is their move. Technically, we are ready to do it at any moment."
The CIS TV channels have to be registered in Russia and get a license for broadcasting, but it will not take a long time, the channel said. According to NTV, Ukraine, Azerbaijan, Armenia, Kazakhstan and Belarus will be the first to deliver their programs to viewers in Russia. More channels are expected to come as digital television progresses.
The idea of broadcasting national TV channels in Russia has been discussed several times during meetings of the heads of the CIS states, Rossiyskaya Gazeta daily said. The last time Medvedev mentioned it was during his talks with the new Ukrainian President Viktor Yanukovich in Moscow last week.
At first, NTV Plus will be able to offer one channel from any CIS country in its TV package. However, the number of channels will be increasing in the future, the paper said.
Negotiations are underway with CIS's TV channels, but no concrete agreements have been reached so far, a source in the presidential administration told Gazeta daily. Analysts believe that to implement the idea, a contradiction between the interests of TV business and the authorities of a particular country should be removed first, the paper said. It assumed, in particular, that the private Inter TV channel "may represent Ukraine in Russia."
At the same time, "not all CIS countries are ready for good-neighborly television relations," Gazeta said. "If the situation is more or less transparent with Ukrainian channels, then it is unclear how broadcasters, for example from Central Asia, may attract fairly exacting viewers in Russia," it noted. "There could also be problems with the principle of parity," the paper said.
Now no country except Armenia broadcasts original international versions of Russian TV channels, Izvestia daily said. Belarus, Kazakhstan and Kyrgyzstan broadcast combined versions of Russian channels and programs prepared by their national television stations. Azerbaijan, Tajikistan and Ukraine do not have on-air broadcasting at all, the paper noted.
The majority of CIS countries have cable networks "that cover only limited audience of 5-10 per cent of viewers," the daily said. Ukraine and Belarus "are in fact blocking the broadcast of analytical programs on Russian channels, allowing only entertainment programs," it added. Russia expects its partners to change this situation soon," the paper said.
At the same time, analysts stress that viewers in Russia also lack information about other post-Soviet countries. "We have not watched anything about Uzbekistan for years," president of Izvestia newspaper Vladimir Mamontov said during a recent trip to Simferopol, Ukraine. "I also do not remember someone saying anything about Kyrgyzstan since the times of the [March 2005] revolution," he said.
Mamontov described Ukraine as "the leader" of the Russian media space among other former Soviet republics. "Ukraine attracts interest," he said adding that "our television for a while has not shown what is not interesting." But Russian channels constantly show this state, he added.
Negotiating conditions of broadcasting will depend on a particular country, believes Tatyana Menkova, analyst at the Finam investment company. "This process may be completed in about a month, or it may last for years," she told Gazeta.ru online newspaper.
"Although the president mentioned the absence of ideological components in this issue, it may become the key one for many CIS countries," Menkova stressed.
Another issue lies in the economic field and concerns the division of advertising revenues. National broadcasters will not allow NTV Plus to get advertising fees, the analyst said.
Meanwhile, Russian TV channels broadcasting in CIS countries may get a new market, deputy director of Rossiya 24 TV channel, Askar Tuganbaev, told Gazeta.ru. "It is clear that our channels attract more people in those countries than their channels do in Russia," he said.
Sergey Borisov, RT
You can share this story on social media: