ROAR: Russia defends itself from North Korea's missile tests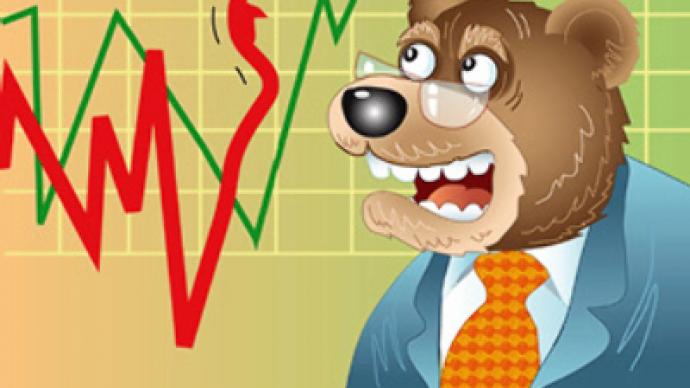 Analysts do not consider Russia's steps to deploy air defense systems in the Far East as a change in policy toward Pyongyang.
Chief of Russia's General Staff, Nikolay Makarov, told journalists on August 26 that Russia had deployed the S-400 Triumph air defense systems in the Far East to counter the potential threat posed by North Korea's missile tests.
Makarov explained the move by the proximity of North Korea's missile launch sites to the Russian border and the need to protect the territory from failed launches. The air defense systems are supposed to secure the territory from misfired missiles and their debris, he said.
Many analysts in Russia take the statement as a positive move, saying that Russia has to protect itself from any failed launches of North Korean missiles. Editor-in chief of the Vestnik PVO magazine, Said Aminov, told Expert magazine website that "any deployment of modern defensive weapons in any region of our country is a normal practice that satisfies our interests."
"The question of deploying additional defensive weapons in the Far East arose in June after a new series of missile launches in North Korea," Kommersant daily wrote. The paper added that Japanese media at the time cited the Japanese Defense Ministry as saying that Pyongyang was preparing tests of long-range ballistic missiles.
"First deputy chief of Russia's General Staff Aleksandr Burutin reacted to that immediately: if a misfired missile from North Korea flew in the direction of Russia, it would be shot down," Kommersant wrote.
Anatoly Nogovitsyn, deputy chief of the General Staff, also said in June that Moscow was ready to deploy S-400 systems in the Far East, the daily added.
However, now some analysts believe that the air defense systems in the Far East are supposed to protect Russian territory not only from North Korean launches. Konstantin Sivkov, first vice president of the Academy of Geopolitical Problems, told Expert online that "Russia is building its own missile and anti-aircraft defense systems as a balance against what the US has in that region."
Aminov, however, stressed that missile defense systems of Russia and the US are not aimed at each other "because it is defense – radars and interceptors, not warheads." The systems "simply secure defense. It is a normal thing," he added.
As for a possible threat connected with North Korea's tests, Sivkov believes that "it would be strange to protect itself from launches from North Korea.""Pyongyang does not threaten Russia," the analyst stressed.
He added that it would be wrong to think that the air defense system would destroy a missile from North Korea and ensure that it would not fall on the Russian territory.
"A missile in this case only changes its trajectory, but it would still fall on our territory," Sivkov noted. And if a missile is destroyed above the territory of North Korea, "it would be an act of aggression" against that country, he added.
Anatoly Kornukov, former commander-in-chief of the Russian air force, told Kommersant that "the deployment of one S-400 division (even if it has actually happened) does not change anything in principle."
"Such systems should be deployed in the Far East flank to create a real structure of the missile defense," Kornukov said.
Meanwhile, some media said that the fact of deployment of Russian air defense systems in the Far East has not been confirmed. Kommersant wrote that sources of the paper in the Russian army did not know anything about the arrival of the S-400 system. If the systems were being deployed, "it would be a big event, no one would make a secret of it," the paper said.
The deployment of S-400 air defense systems in the Far East is only being planned, "an anonymous high-ranking source" told Interfax news agency on August 27. The defense ministry "has not yet started the implementation of this task," he added.
"At the moment, such systems have been deployed and are in operational readiness only in the Moscow region," the agency quoted the source as saying. "In the future, there are plans to deploy the systems at an aircraft defense unit based in the Far East," he said.
However, the supplies will be secured only "after the systems are produced by industry," the agency noted.
Another question arises after the statement about the S-400 deployment – is Russia changing its policy toward North Korea? Vyacheslav Nikonov, the president of the Polity Foundation, believes that it would be wrong to think that Moscow now considers North Korea its potential adversary.
At the same time, North Korea is a state that tests missiles, and one cannot call the missile technology of that country absolutely effective, Nikonov told Gazeta daily.
"In this situation, Russia's desire to protect itself from such tests looks quite logical," he said. "It's no jesting matter: tests of nuclear weapons are being conducted about 350 kilometers off our border and missiles are being launched that may fly to our territory," Nikonov stressed.
Fedor Lukyanov, editor-in-chief of the magazine Russia in Global Affairs, believes that North Korea may be "an adversary for South Korea or Japan, but not for such a country as Russia."
The deployment of the air defense systems is continuing the line of toughening Moscow's relations with Pyongyang, which began after the recent missile launches conducted by North Korea, he said.
Now all the participants of talks with North Korea, including Russia and China, are openly demonstrating their discontent with Pyongyang's behavior, Lukyanov told Gazeta. By deploying air defense systems in the Far East, Moscow is showing that it does not trust North Korea, he added.
"Moreover, North Korea has spoken deprecatingly about Russia's role in six-party talks," Lukyanov said. "Pyongyang is pressing for a dialogue directly with the US," he stressed. "It is clear that other sides in the six-party talks have taken it as an insult."
Sergey Borisov, RT
You can share this story on social media: