ROAR: Obama's first success in Moscow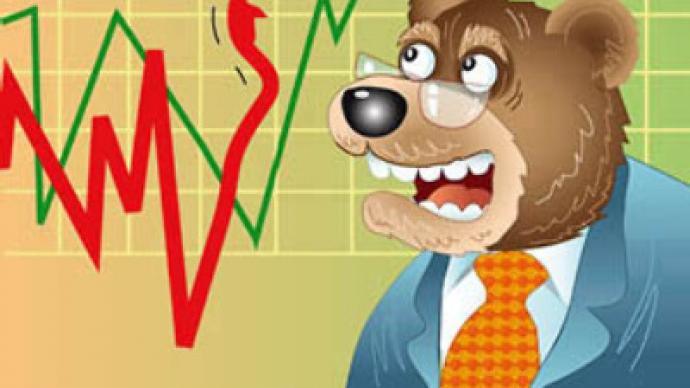 The Russian media is watching how personal and political sides intertwine during Barack Obama's visit to Moscow.
Analysts underline the working character of Obama's visit to Russia, although he arrived in Moscow with his wife and daughters, for whom a special event schedule had been prepared. The papers believe the first agreements signed in Moscow were successful, even if modest, and stress good personal relations between the Russian and American presidents.
ROSSIYSKAYA GAZETA noted that when Obama's plane landed, the sun appeared in the Moscow skies, where it had been raining for some hours. However, the bad weather "helped" the Russian and US leaders get down to work straight away.
IZVESTIYA wrote:
"If – for whatever reason – Obama had expected a red carpet and a crazy crowd of fans, crying in a Hollywood manner something like 'We love you', then there was nothing of the kind in Moscow."
At the same time dozens of Muscovites gathered at the end of Tverskaya Street in the center of Moscow opposite to the hotel where president Obama is staying with his family, Radio Mayak reported.
The Russian press noted that more people in Moscow were commenting on traffic jams caused by Obama's visit than about the visit itself.
A poll conducted by the All-Russia Center for the Study of Public Opinion (VTsIOM) on the eve of the US president's visit, showed that 36% of Russians were indifferent to Obama.
Almost 15% of those polled could not say at all about their attitude to the American leader. At the same time, 20% of respondents pin their hopes on Obama, 12% like him, 11% respect him. Seven percent of those polled trust Obama.
Four percent of the respondents were skeptical about the US president and two percent of those do not like him. Nobody said that he or she hated Obama.
It is interesting that the results of this poll only slightly differ from the similar survey conducted in January 2009.
Russians also seem to be skeptical about relations between the two countries. According to VTsIOM, 14% of those polled said they consider relations very good. Nine percent said the relations were good and 27% said they were normal.
Almost 26% of those polled said relations between the two countries were "cool", 13% described them as strained. Only two percent think the relations are hostile.
Skepticism was shared by some Russian analysts commenting on Obama's visit. Well-known Russian writer and journalist Dmitry Bykov speaking on air on Ekho Moskvy radio station said that Obama "is a man with a sense of humor, a man with a humanitarian turn of mind and well-read."
"Unfortunately, from time to time I find in his statements a large amount of words that are too abstract," Bykov said. "And it is clear why – because the man until now, I think, is continuing his electoral campaign, though it ended long ago and with triumph."
Obama still wants to be liked by everyone, Bykov said, adding that it is practically impossible. "That is why I'd like to hear more concrete things," he said.
However, Rob Frankel, author of "The Revenge of Brand X", told RT about Obama and his policies: "He promises something, he delivers. It may not be exactly what he promised, but it's much closer a delivery than his predecessors – or any other politicians, for that matter," he added.
"Obama's team is smart because they understand that Obama's credibility and strength lie in his directness and clarity," Frankel said. He believes that "it's Obama's image that will get him in the door and start him off at a more advantageous position."
His image helps Obama not only in America, but also abroad. "His pre-election sweep through Europe in 2008 proved how charismatic he is," Frankel said. "Now that he's won the presidency, he can deliver on the charm and clarity he brought earlier."
Russian analysts, such as Mikhail Rostovsky from newspaper MOSKOVSKY KOMSOMOLETS, agree that Obama is "the most popular politician in the world". This has not prevented analysts from saying that Obama's visit would not be a success and the next opportunity to improve relations between the two countries would not emerge soon.
Rostovsky quotes an anonymous expert in foreign relations as saying that "nobody in Washington is going to remove disagreements that exist between Russia and America." The task is only to decrease them temporarily, he wrote, but added that it would be wrong to make up one's mind about the failure of the "reset".
"The general strategic course of America remains unchanged whoever occupies the president's office," Rostovsky said. "But it would be absolute stupidity to consider Obama the second edition of [George W.] Bush," he added. "The chance to improve our relations is quite real."
"One compromise could lead to another," Rostovsky wrote. "And then the notorious 'reset' will transfer from the field of rhetoric to the field of real politics."
"Obama badly needs some palpable and weighty success in foreign policy," Rostovsky writes. "The thaw in relations with Russia could be such a success. And it is profitable for Russia to meet Obama half-way," he added.
The Russian media report that an agreement on military transit via Russian territory to Afghanistan, signed in Moscow, is one such success for Obama. "For Washington, which has just begun a large-scale military operation in Afghanistan, this agreement is perhaps the most important result of Barack Obama's visit to Moscow," KOMMERSANT daily wrote.
As for the issues of strategic offensive arms reduction and the US missile defense system in Europe, both sides "in fact, remain in their positions, although they presented [the signed agreements] as a success," the paper noted.
Sergey Borisov, RT.
You can share this story on social media: