ROAR: Biden explains the rules of "reset" to Ukraine & Georgia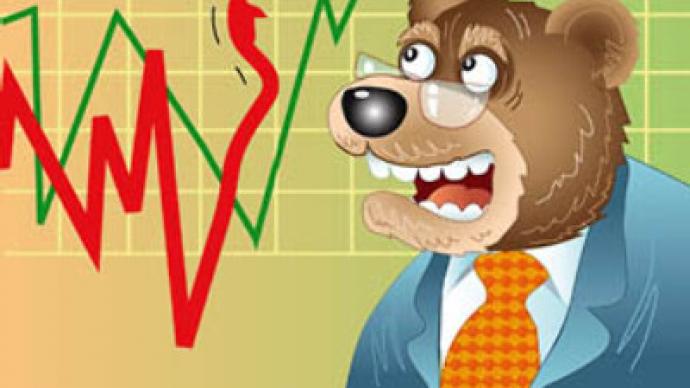 The US Vice President is reassuring Kiev and Tbilisi that Washington is not going to mend ties with Moscow at their expense.
Joseph Biden is visiting the two former USSR countries just days after US President Barack Obama's visit to Moscow. The Russian media have noted that Kiev and Tbilisi are worried about the "reset" of relations of Moscow and Washington.
Biden is going to explain the "new rules of the game" to Ukraine and Georgia which "have gotten used to the role of the main agents of US influence in the post-Soviet space," RBC daily wrote.
Obama in Moscow stressed "Russia's special relations not only with Ukraine, but also with Georgia," Evgenia Voyko from the Center of Political Conjuncture of Russia, said.
She believes that Biden's tour is supposed to "demonstrate that the 'reset' between Moscow and Washington will not affect the US relations with its 'satellites' in the post-Soviet space."
For Ukrainian President Viktor Yushchenko, Biden's visit is an opportunity to better understand the position of the White House towards Ukraine "in the conditions of a new trend in Russian-US relations," she said.
The media have also noted that the key message by Biden in Kiev was that Ukraine needs not worry about the resetting of US-Russia ties. Komsomolskaya Pravda quoted Biden as saying: "We do not recognize – and I want to reiterate it – any sphere of influence."
The US Vice President also told Ukrainian leader Viktor Yushchenko: "We do not recognize anyone else's right to dictate to you or any other country what alliances you will seek to belong to."
Ukraine's leadership is aspiring to become a member of NATO despite widespread opposition in the country to this plan.
Observers believe that the new US administration have not yet determined its course towards Ukraine and Georgia. Moscow, in its turn, is trying to prevent both countries from joining NATO, saying it poses a real threat to Russia's interests.
Nevertheless, Maksim Minaev, also from the Center of Political Conjuncture of Russia, believes that the second half of 2009 will be marked by active efforts of the United States on the territory of the former USSR.
Biden's visits to Kiev and Tbilisi will be the first step in forming a new US strategy in the post-Soviet space, Minaev said.
So far, the Democratic administration devoted only limited attention to this region, Minaev stressed, adding that Biden would have to "test the ground" in Kiev and Tbilisi.
The US second-in-command is not expected to put forward any practical proposals to increase the cooperation with Ukraine and Georgia, Minaev said.
Biden instead was supposed to concentrate in Kiev "on determining the motives of local political elites and coordinating positions regarding the future development of bilateral relations," he explained.
Vice president Biden also had the perfect opportunity to find out who the best candidates are to "replace" the present leaders of Ukraine and Georgia. The White House, however, stressed it did not have a favorite in Ukraine.
Aleksey Malashenko, from The Carnegie Moscow Center, told RBC daily that Biden was not actually going to determine "the most acceptable candidate for the Ukrainian presidency."
At the same time, Malashenko believes that "the general mood dominating Kiev today can be defined as 'Biden will come, Biden will judge us'."
Another Russian daily, Kommersant, believes that Biden "was diplomatic" and met in Kiev not only with Yushchenko and Prime Minister Yulia Tymoshenko, but also with Viktor Yanukovich and Arseny Yatsenyuk – all four are considered the main candidates for president.
Biden actually tried in Kiev to "counterbalance the results of the recent US president's visit to Moscow," Kommersant wrote. The paper quoted the US vice president as saying that Moscow and Washington are working to reset relations, but "it will not come at Ukraine's expense."
"To the contrary, I believe it can actually benefit Ukraine," Biden added.
Some analysts believe that Russian President Dmitry Medvedev's visit to South Ossetia and Biden's visits to Ukraine and Georgia may jeopardize efforts to "reset" relations between Russia and the US.
However, David Deese, an associate professor of political science at Boston College, told RT that the new US administration "is very serious about forging a new, much more cooperative relationship" with Russia for the future.
This opinion is supported by the team of key Obama foreign policy advisers, Deese said. He believes they are "smart and very inclined to seek out those areas where both governments seek and need support from the other."
"At least for US foreign policy purposes, I believe that the administration is able and willing to give more in some areas in order to gain a bit more in others," Deese said.
Biden's statements in Kiev and Tbilisi may show what the rules of the game for Washington and Moscow on the post-Soviet space may look like. "There may not have to be a strictly equal and direct quid pro quo in order to make compromises and forge agreements," Deese told RT.
The professor believes that surely there are also some key areas of "shared or overlapping interests where both governments can gain," as well as other areas where each will "gain a bit more than the other."
Many analysts question whether the post-Soviet space will remain a territory where each side is trying to "gain a bit more".
"The challenge to top officials is sorting these out and working on a broader, mutually beneficial basis, rather than measuring up each possible 'gain' and 'compromise' and evaluating each issue separately," Deese believes.
The new US administration, determined to reset relations with Russia, would have to "get its allies in line," RBC daily noted. "Pro-American regimes which came to power in Ukraine and Georgia after color revolutions, and were supported by the [George] Bush administration, among other things, have shown their full uncontrollability," the paper said.
The policy of "containing Russia with the help of Saakashvili and Yushchenko" has failed, RBC wrote. At the same time, bringing Russian-US relations to the most serious crisis since the end of cold war has succeeded, it added.
You can share this story on social media: