EU has 'own rights issues and shouldn't lecture Russia'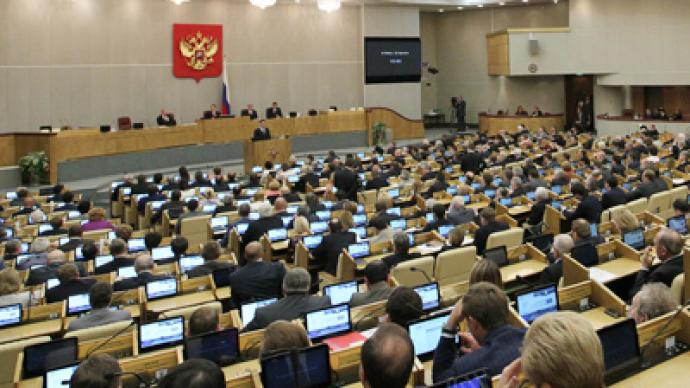 Moscow has urged countries not to politicize the dialogue on human rights between Russia and the European Union.
"The dialogue on human rights should not turn into an exchange of mutual claims," said Russia's envoy to the EU Vladimir Chizhov, delivering a report in the State Duma."Russian non-governmental organizations spend more time in Brussels than in Russia, but we have not seen any steps in our direction."He added that no country can boast perfect observance of human rights, and that both Russia and the EU have something to learn from each other. "Of course, Russia has problems in the field of human rights, we are ready to discuss that," says Russian Foreign Ministry representative Vladimir Nebenzya. "We are ready to listen to friendly recommendations but what we do not accept is bossy rhetoric in an attempt to teach us democracy." He noted that the West, in turn, responds to Russian criticism vehemently. In this regard, the diplomat pointed out that Moscow is especially concerned with situations where human rights are used as a "pretext for interference in the affairs of foreign states" and a "tool for lobbying someone's geopolitical and economic interests". Another serious problem to which Moscow wants the West pay close attention is the growth of Neo-Nazi moods and xenophobia in Europe, as well as certain attempts to compare Nazi Germany and the Soviet Union.The EU keeps silence on the Nazi marches in the Baltic States, head of the State Duma Committee on International Affairs Aleksey Pushkov stresses. "The so-called SS legionaries are seen in the EU almost as victims of history," he observed. At the same time, Pushkov expressed hope that the critical remarks will not be judged as a confrontation with the EU but as willingness to develop partnership.
You can share this story on social media: