Russian pro-business party plans legalization of prostitution- leader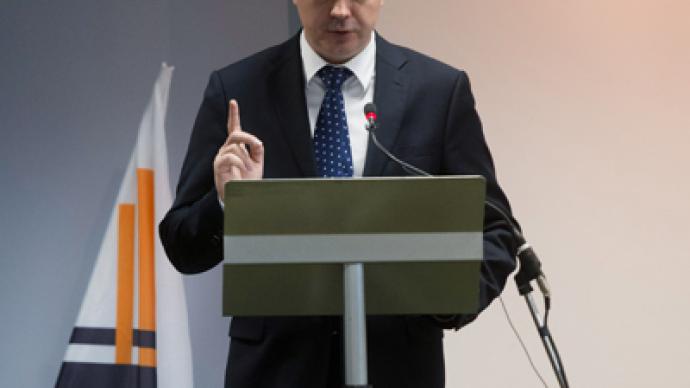 Right Cause leader Andrey Dunayev says the party has started preparing opinion polls in order to understand the people's attitude to the problem of prostitution.
"We are not promoting easier access to prostitutes, but want to attract attention to the problem, because these women work in absolutely intolerable conditions, they are used as slaves and later they are thrown into the street, sick and wanted by nobody," Dunayev said in an interview with Izvestia daily.He added that the party has already contacted the leading polling services in order to start questioning citizens. The research itself will start in January 2013, the politician promised. The Right Cause insists prostitutes must be granted the same rights as the rest of the country's citizens. Authorities must allow the opening of official brothels, allow unions and open work for prostitutes. These women must undergo regular medical checks and be granted official pensions upon retirement, Dunayev explained. However, the head of the VTSIOM polling service, Valeriy Fyodorov, says Russian society still has very negative attitude to prostitution. The researcher said the problem needed serious research and added that his company was ready to participate in it. Dunayev's interview was Just Cause's first appearance in the media in months. Previous reports said that in a bid for popularity the party attracted flamboyant priest-turned-actor Ivan Okhlobystin, but he left quickly on the order of church officials. Before that, the reports about the party mostly covered the scandals it got involved in. The most notable is the 2011 elections campaign when Right Cause approved billionaire Mikhail Prokhorov as its leader but ousted him after the very first electoral convention. One of the party leaders, the grandmaster of the all-Russian freemason lodge Andrey Bogdanov, led the veterans' rebellion against the billionaire protesting against Prokhorov's supposedly authoritarian management style. Prokhorov left, but demanded that the party returned the money already spent on its promotion. The Right Cause complied but failed to win a single seat in the parliamentary election.Since then, Bogdanov himself left the Right Cause for the re-registered Democratic Party of Russia. He sharply criticized his former colleagues over the idea of prostitution legalization saying that the conservative politicians and religious people cannot welcome such initiatives. He promised to oppose both the calling of the referendum and the legalization approval and expressed doubt that the Right Cause is capable of collecting one million signatures required for the referendum initiating.
You can share this story on social media: