Tank triumphs over trunk! Putin permits just seven annual Red Square events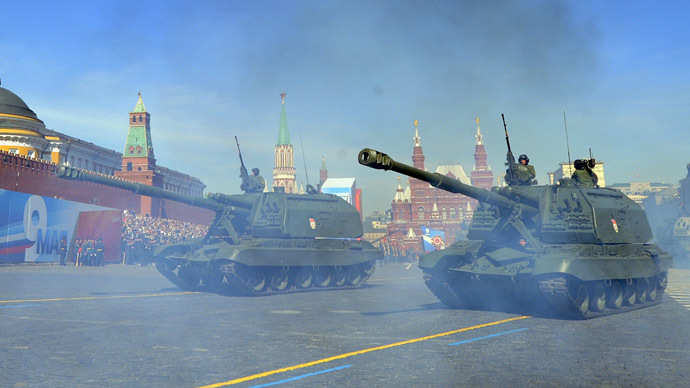 Following a recent scandal over a giant Louis Vuitton suitcase appearing right next to the Kremlin, President Vladimir Putin has reportedly limited the number of events allowed on Moscow's Red Square to just seven.
As Izvestia daily wrote on Wednesday, the list includes the military parade on Victory Day celebrated on May 9 and a historic parade on November 7, and the celebrations on the Day of Slavic Writing and Culture on June 12.
Also, no special permission will be required for the ceremony of young military officers taking an oath on Red Square, as well as for the annual international military music festival: 'Spasskaya Tower.' To the joy of Muscovites, a skating-rink has also been included in the list, the paper wrote.
All other events and gatherings will have to be agreed upon with the presidential administration – even the traditional Moscow Day celebrations and the school prom.
The move follows fury sparked by the installation of a massive Louis Vuitton trunk in the very heart of Moscow in November. The 9-meter high, 30-meter long pavilion, covered in the famous luxury brand's gold-on-brown pattern, was erected on Red Square to house an exhibition. Many Muscovites were outraged at the stunt, viewing it as an insult to the historic place and the ostentatious suitcase was soon removed.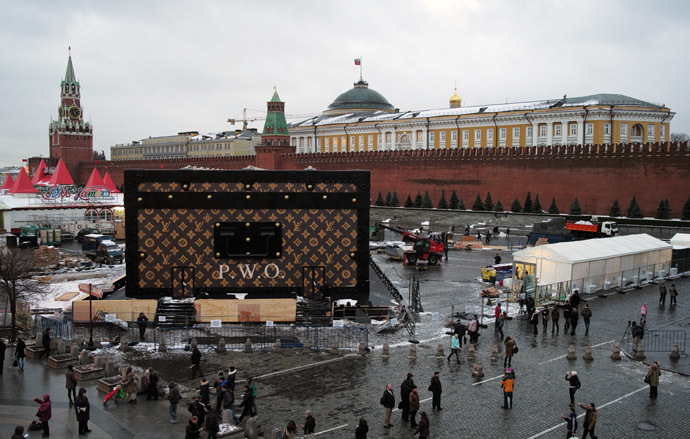 A source at the presidential administration told the daily that the idea to introduce strict limitations on proceedings held on Red Square had been mulled over for quite a while, but the trunk incident had sped up the process.
"An analysis showed that because of the huge number of events, Red Square remains closed for visitors 200 days a year," the unnamed official said. "Our main task is to make [the square] available for people."
However, later on Wednesday, Putin's press-secretary, Dmitry Peskov, said he had no information about the president signing any lists.
You can share this story on social media: