Spokesman denies media speculation over Putin's health problems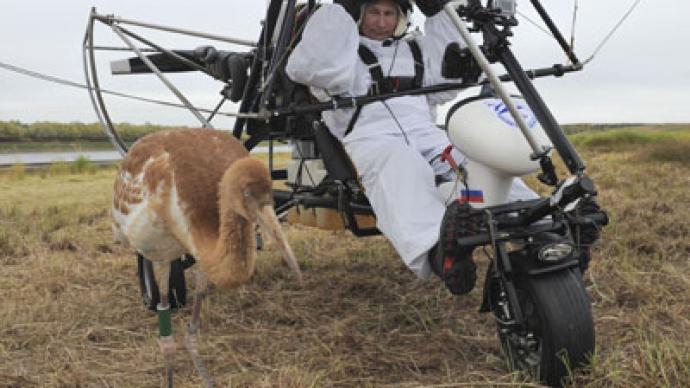 Putin's press secretary has confirmed the Russian President is suffering from an old sports trauma, but categorically dismissed allegations that Putin's state of health is affecting his work schedule.
"There was an old injury, we already talked about it in Vladivostok. It is not even old, it's an ordinary sports trauma – Putin strained a muscle then," Dmitry Peskov told the Kommersant FM radio station. The spokesman reminded that Putin had been a semi-professional sportsman and, as with any sportsman, nurses a lot of old injuries that do not limit his professional activities in any way. The comment came after several Russian and international media outlets suggested that Putin's state of health had deteriorated. Journalists pointed out that the president's visits to Moscow from his suburban residence have become less frequent and that he canceled several international trips because of back pain. Some agencies reported that Putin allegedly was injured in the course of his recent hang glider flight with the cranes.In early September, Putin visited a bird sanctuary on the Yamal Peninsula and personally took a hang glider flight to lead young cranes to their winter migration. The press secretary denied that there were any problems during the flight. Peskov agreed that Putin's trips to Moscow have become rarer, but said that it was caused by traffic conditions and the president's desire not to aggravate the complicated transport situation as he comes to the city in his motorcade. Besides, currently there are no current ceremonial events that would require Putin's presence, the press secretary added. As for the allegedly canceled foreign visits, Peskov noted that the earlier-reported dates had never received official confirmation and therefore it is incorrect to talk about their cancellation. The spokesman added that Putin will make several foreign visits in December, such as official trips to India and Turkey and the Russia-EU summit in Brussels. It is also possible that the president will deliver his annual address to the Federal Assembly and hold a major press conference in December, but Peskov did not elaborate on a date, saying the media will be issued details later.