Russia will be in world's top 5 nations – Putin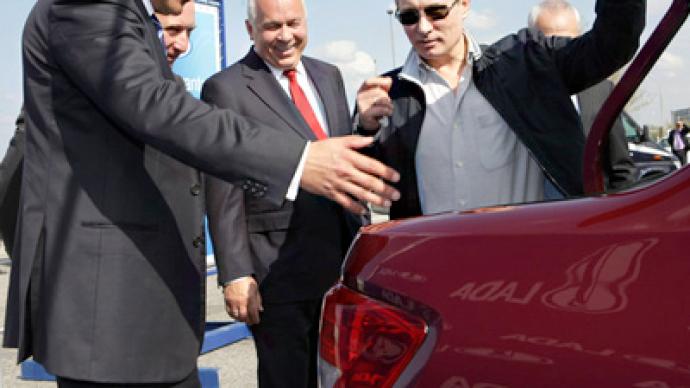 Within a decade, Russia will enter the top five of the world's most developed economies, but this must be a quality change in the economy rather than a race for per cent, Prime Minister Vladimir Putin said.
The prime minister said that the Russian Federation must diversify its economy and bring down the dependence on the raw materials sector as well as modernize the labor market and education, create effective and well paid jobs and put into life large-scale projects in such sectors as energy, construction and infrastructure."In the nearest decade Russia must be one of the world's five most developed nations by GDP volume. Of course, we are not talking about the per cent race, but about quality development based on innovations, on efficiency growth – in traditional industry and in so-called new industries and sectors," he said, in his opening speech at the meeting of the Russian Union of Machine Builders in the city of Tolyatti in Samara region.Putin also reminded about the risks of deindustrialization that are now being discussed in the world. "It is clear already that the successful existence of education and engineering science centers will be an illusion of the future if they are not connected to the production base. Some countries, being too fond of transferring their production to other regions, today are facing the real threat of weaker positions of the hi-tech industrial products markets," Putin said. He stressed that Russia must have a working chain of all stages of production – from research and development to the final production of goods.The head of the government also touched upon the idea of the creation of the All-Russia People's Front which he first voiced last week at the conference of the ruling United Russia party in Volgograd. Putin thanked the union members for their support to the new political project and expressed hope that it would help to promote new ideas."I expect that such structure will help to promote new called-for ideas and new people into various branches of power, including the State Duma at the upcoming election in December this year," Putin told the forum. Earlier in the day, Putin met with the leadership and workers of AvtoVAZ – Russia's largest car maker – and, also had a test drive of the new Lada Granta sedan which will be available for sale in December this year.
You can share this story on social media: