Putin in Sakhalin to discuss energy, aid to Japan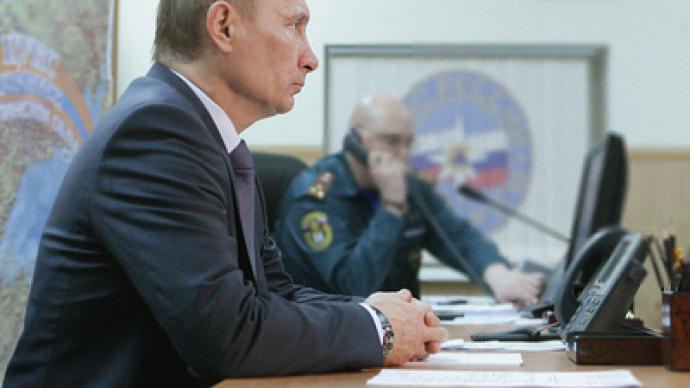 Russian Prime Minister Vladimir Putin has visited the Far Eastern island of Sakhalin to discuss the development of local energy enterprises and also to check the impact of the Japanese nuclear disaster on the Russian territory.
Putin arrived on Saturday in the city of Yuzhno-Sakhalinsk, where he attended a meeting of top regional officials and businessmen, who discussed the perspectives and problems of the fuel and energy sector. He also took part in a ceremony marking the completion of a natural gas pipeline and held a working meeting with the governor of the region.At the meeting with energy executives, Putin also discussed the possibility of increasing Russia's energy exports to Japan, which is currently suffering from acute energy shortages following last week's earthquake and tsunami that damaged the country's nuclear power plants and destroyed much infrastructure. The Japanese government has asked Russia to increase energy supply to their country and Putin asked the government to boost the supplies using internal reserves and to speed up the realization of long-term energy projects in the Far East. In particular, Putin ordered the Energy Ministry to come up with precise terms for the realization of the Sakhalin-3 offshore drilling project as well as the construction of a liquefied natural gas plant on the island. According to Putin's press service, the prime minister will also touch upon pricing issues in the energy sector at the meeting with Far East officials and business executives.The prime minister's press service has also reported that Putin planned to check that the disaster at the Japanese nuclear power plant in Fukushima poses no threat to Russian Far East regions.On the way to Sakhalin Putin made a short stop in the South Siberian region of Khakassiya where he watched how biologists sedated a snow leopard and equipped the animal with a collar allowing to monitor its position with Russian global positioning system Glonass.
You can share this story on social media: