Kiev hands case against Putin plot suspect to Moscow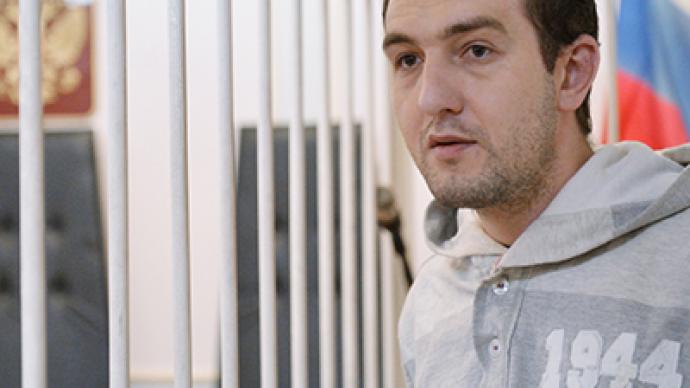 Ukraine has transferred to Russia a criminal case against Ilya Pyanzin, suspected of involvement in a plot to assassinate President Vladimir Putin.
"Pyanzin's case files have arrived from Ukraine today," spokesperson for the Russian Prosecutor General's Office Marina Gridneva told journalists on Thursday. The case will now be forwarded to Federal Security Service (FSB) for investigation. Pyanzin, a Kazakh national, was detained in Ukraine's Odessa in February along with Russian citizen Adam Osmayev after a blast leveled an apartment block in the city. The blast – which reportedly occurred during the manufacture of explosives – killed a third member of the group, Ruslan Madayev from Russia's Chechnya.The duo confessed to police that they had planned to assassinate Putin with a roadside bomb. However, later the suspects claimed they gave evidence under duress. It was also reported that the men could possibly have been acting on orders from Doku Umarov, Russia's most wanted terrorist. News about the plot appeared shortly before the Russian March 4 presidential vote. Skeptics stated that the story was made up in order to boost the then-presidential candidate Putin's popularity. Pyanzin was extradited from Ukraine to Russia in August after talks between top officials of the two states' Prosecutor General's Offices. He is currently being held in a pretrial detention center in Moscow. Osmayev had submitted an application to the European Court of Human Rights and his extradition was suspended until Strasbourg passes a decision on its lawfulness. In Russia Pyanzin and Osmayev are charged with participation in an illegal armed group, attempting to kill a state official and the illegal production and transport of weapons. The suspects may face up to 20 years behind bars.