Putin pledges state support to charity, welcomes foreign donors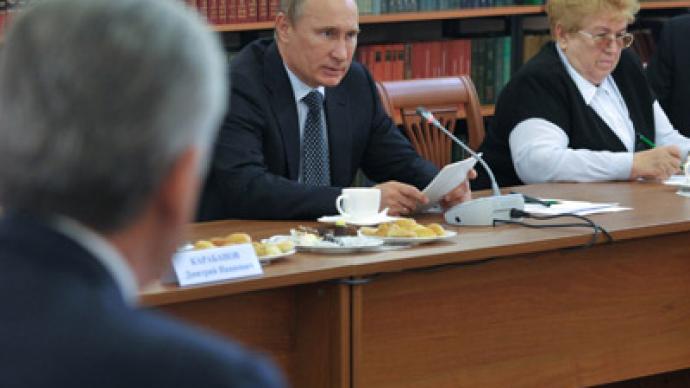 The Russian state imposes no limitations on charitable organizations, including foreign NGOs, President Putin said at a meeting with veterans and public activists in Moscow.
"I want to draw your special attention to the fact that we have no limitations or ban on aid and means from charitable organizations, including from abroad. This can be only welcomed,"
the President said, adding that the initiative could come from private organizations and ordinary citizens as well.
He also told the audience the government has increased the fund to support Russian non-profit organizations. The federal budget will allocate up to 3 billion roubles (Over $95 million) to them.
On the other hand, the Russian leader said that NGOs must engage more actively in protection of elderly people's rights. "The older generation needs the daily meticulous work for the protection of their social and economic rights," he said adding that the public organizations "should be very active and insistent." "The interests and rights of elderly people should be protected in all legal ways," Putin said.
The Russian leader also told the activists he was aware of certain problems in the society. Putin said the cost of social services have grown 2 and a half times while the quality of these services have hardly increased at all. To overcome this problem, Putin urged officials to switch from the current principle of allocating means to combined budgets to the payment for services as they are delivered.
The President also urged regional and municipal officials to increase the wages in the social services. He talked about the task of bringing the salaries in social services to a mean level in the regions by 2018, and stressed that in order to achieve this action must be taken now.