Is NATO luring Russia into summit trap?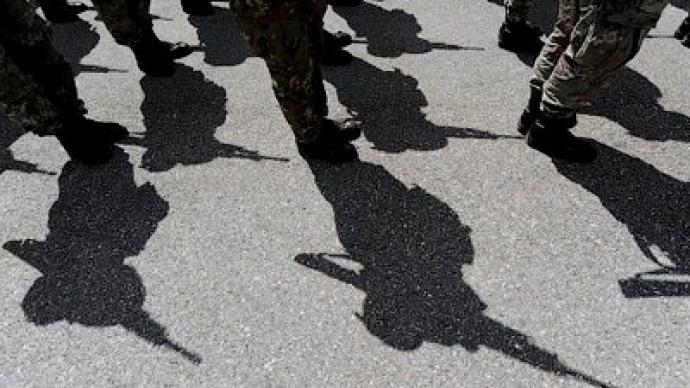 Washington's election-year offer to share with Russia data on a US-built European missile defense system will likely fail to address Moscow's objections to the project, a Russian security expert says.
Vladimir Kozin, a senior researcher at the Russian Institute of Strategic Studies (RISI), said Moscow's lack of full membership in the North Atlantic Treaty Organization (NATO) precludes the military bloc from data-sharing sensitive information with Russia."I doubt that the offer of the US Defense Department, which has been voiced in general terms, will materialize since Russia is not a member of the trans-Atlantic alliance," Kozin said. "US legislation prohibits the sharing of technological secrets with countries that are not…100-percent military and political allies, and countries with which there are no plans for joint combat operation on a global scale."Russia has warned the US and NATO on many occasions that the construction of a missile defense shield in Eastern Europe, without Russia's cooperation, will be viewed as a potential threat to its national security. Earlier, Bradley Roberts, US Deputy Assistant Defense Secretary, told a congressional meeting that Washington was willing to share with Russia "secret data" on the planned missile shield in a bid to break the deadlock in Russian-American talks on the controversial project.Kozin doubted the sincerity of the invitation due to its unofficial delivery."Offers of this kind, if they really are a serious invitation, would only be made in official form and not through the media or through public statements," noted the researcher, who also serves as liaison between the Kremlin and NATO on the missile defense project.According to Kozin, the best explanation for Washington's statement on date sharing is the upcoming NATO Summit, scheduled for May 21-22 in Chicago.  He said the goal of Roberts' statement was "to lure Russian representatives" to the summit, where a Russia-NATO summit could be held on the sidelines.At such a meeting, however, "Moscow is unlikely to be offered anything of substance on the missile defense issue," Kozin said.It would hardly make any sense for Russian representatives to be present at such a venue he said, while adding that the Pentagon's initiative fails to address the main obstacle, which is the creation of a "cooperative" NATO-Russian missile defense shield in Europe, he said.Some political analysts have suggested that President Obama, who will be looking to win another four years in the White House in November elections, may be looking to lure Russian representatives to the NATO Summit with the goal of refusing Moscow cooperation on the system."This could be an election-year move by Obama to silence Republican claims that the American president is going soft on the Russians," said a senior-ranking defense industry consultant, who spoke on the condition of anonymity due to his proximity to the talks. "It seems unlikely that any game-changing offers will be made to the Russians in Chicago."  Robert Bridge, RT
Watch RT's interview on the topic with Sergey Strokan, political analyst from the Kommersant newspaper..