Putin ready to meet with Georgian leader, wishes neighbors success at Olympics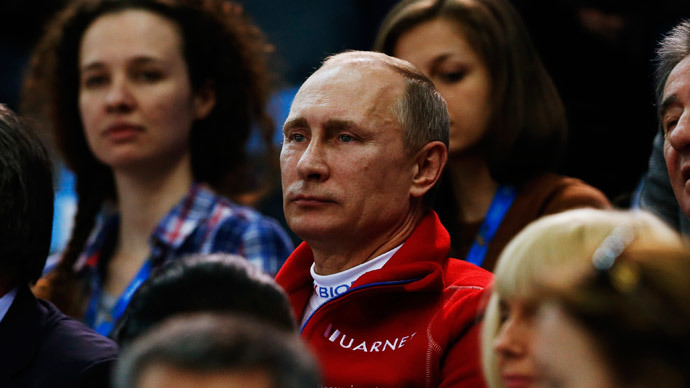 Russian President Vladimir Putin has expressed readiness to meet with his Georgian counterpart, if he wishes to, for the first time since relations between the states deteriorated after the 2008 war.
"If he wants to, why not," Putin answered when asked if he was going to meet Georgian President Giorgi Margvelashvili.
"I would very much like to see the tragedy of the previous years consigned to the past as soon as possible," Putin told a Georgian journalist at the Sochi Olympics media center. "We understand that it is difficult process, but Russia is committed to the positive development of our relations with Georgia."

Putin also said that as a host country, Russia was happy to see the arrival of the Georgian team at the Olympics. The president added that Russia has resumed regular flights between Sochi and Tbilisi, promising that the route will continue after the Games.

The Russian president said the renewed flight path is "a good sign" and illustrates the Olympics' ability to "contribute to building relationships, where it seemed to be impossible or very difficult."

He wished the Georgian athletes the best of luck in the competitions, saying that they were helping to bridge the diplomatic divide that followed the Georgian offensive more than five years ago.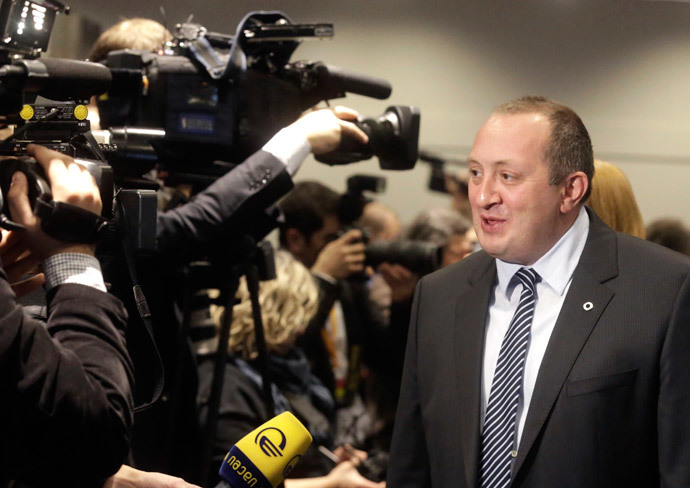 "The Olympic Games are helping to build relations with Georgia. I am very happy, and we wish success to the Georgian athletes,"
Putin said.
Later on Monday, Georgian President Giorgi Margvelashvili said he intends to seriously consider Putin's statement.
"The Georgian-Russian relations are among the most painful and problematic relationship that Georgian state faces,"
Margvelashvili said, adding that he will hold consultations and analyze the proposal.
"We will consult both internally and with Western colleagues and we will think of holding such a meeting,"
the Georgian president added.
Georgian Deputy PM Kakha Kaladze told reporters on Tuesday that President Putin should meet only with the Georgian President and with the country's Prime Minister. Kaladze also said the meetings could be possible after some work by Russia and Georgia, as they do not have diplomatic relations.
The deputy PM added that apart from forging better ties with Europe Georgia should improve relations with neighboring countries, including Russia. "For this, it is important that the government changes the position it has held for several years to a constructive one," Kaladze stated.
Moscow's relations with Tbilisi broke off following the military conflict that began on the night of the opening of the Beijing Summer Olympics on August 8, 2008. Following the Georgian attack on Russian peacekeepers and civilians in South Ossetia, former Russian President Dmitry Medvedev declared then-Georgian President Mikhail Saakashvili persona non grata. The last time the heads of Russia and Georgia met was on June 9, 2007 in St. Petersburg on the eve of the CIS summit.

In November 2013, Margvelashvili became the latest elected president of Georgia. In early January, at a meeting with the Olympic team of his country, he called the trip to the Olympic Games in Russia a "very correct decision."
You can share this story on social media: