Putin says retribution for Domodedovo attack unavoidable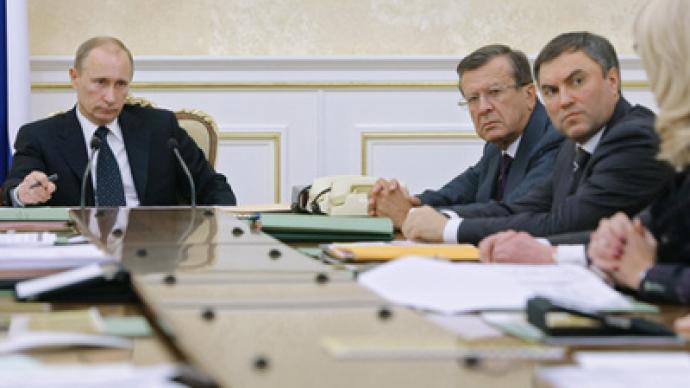 The terrorist attack at Domodedovo Airport will be solved and terrorists punished, Prime Minister Vladimir Putin has said.
Speaking at the session of the government's presidium on Tuesday, Putin described the suicide bomber attack as a "heinous, cruel and senseless crime." It will be solved, and "retribution will be inevitable," the prime minister said. The government's main task is to help those injured and bereaved, Putin said. The families of the victims and those injured will get financial assistance from the government and Moscow regional authorities. Families which lost their members in the blast will be paid three million rubles each. People with severe injuries will receive 1.9 million rubles, and those lightly injured will be paid 1.2 million.The prime minister ordered the Health and Social Development ministry to keep the issue under constant control. He also said he had a proposal regarding strengthening control on the country's transport system. The issue was discussed during the closed part of the presidium's session.Minister of Transport Igor Levitin informed Putin about the urgent measures that are being taken to ensure the security of transport infrastructure.
You can share this story on social media: