Putin says no Chechen trace in Domodedovo bombing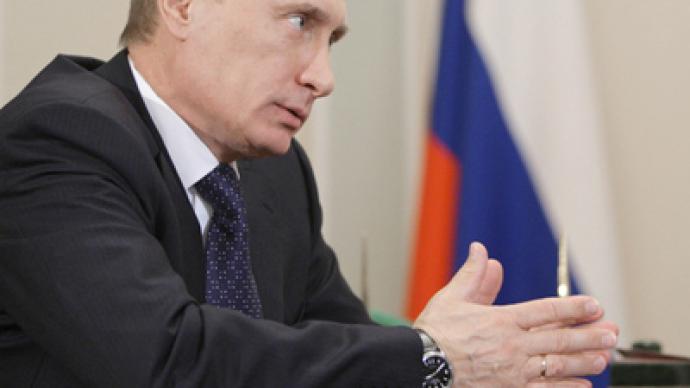 Russian Prime Minister Vladimir Putin has said that preliminary investigations show there was no Chechen trace in the recent bombing at Moscow's Domodedovo Airport that killed 35 people.
"According to preliminary data, the latest terrorist attack has no relation to the Chechen Republic," Putin told reporters on Wednesday. The Prime Minister also said that Russia will never enter any negotiations with terrorists. "No self-respecting country in the world ever takes such steps. Such attempts to hold talks with terrorists and extremists in the early '90s led us to the first and second Chechen Wars," Putin said.The head of the Chechen Republic, Ramzan Kadyrov, has earlier called upon Russian authorities not to tie terrorist attacks to any particular region. Kadyrov made this statement after the two blasts killed forty people in the Moscow Metro in March 2010. Kadyrov has not yet made any official comment on the Domodedovo attack.A suicide bomber carried out an attack in the arrivals hall at one of Moscow's international airports, Domodedovo, on Monday, killing 35 and injuring over 100 people. No one has yet claimed responsibility for the attack.
You can share this story on social media: