Team Putin launches campaign site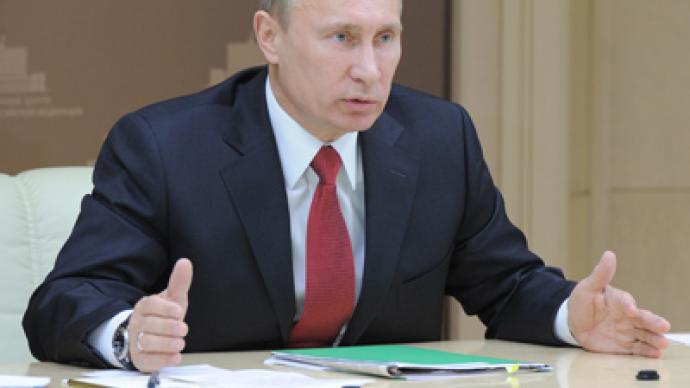 Vladimir Putin's election campaign team has launched a website with a detailed program that includes promotion of national interests on the international arena and attractiveness of Russia for foreign tourists and businesspeople.
The website is accessible at www.putin2012.ru and features Vladimir Putin's elections program, biography, experience, interests, events and the "people's opinion page" with feedback.The program, personally written by Putin during the New Year holidays, outlines his plans to fighting poverty, corruption and low effectiveness of Russian enterprises. The solution lies in modernization of the economy and in raising the living standards in the Russian Federation, the document reads.The program also stresses the importance of establishing the stability in Russia especially given the current unstable situation in the World. For this, Putin suggests continuing the work with the integration projects in the former Soviet space, such as the Customs Union of Russia, Belarus and Kazakhstan, and the future Eurasian Union – the multi-national bloc lying between Western Europe and the nations of the East. Putin also writes that he supports international cooperation and dialogue in international affairs and that setting the rules of the game in international politics without consulting Russia was unacceptable. He also promised "adequate reaction" for all single-sided steps made by Russia's partners.The program states that Russia's military forces must receive greater state support and become combat-ready, professional and mobile with capability to repel the whole spectrum of the existing threats. Additionally, Putin's program stresses the importance of such political system where the authorities are accountable before the society. Real mechanisms of public control must appear in such sensitive fields as state tenders, infrastructure and communal services.The deadline for presidential candidates who want to submit their applications to the Central Elections Commission is set for January 18. The presidential elections are scheduled for March 4, 2012.
You can share this story on social media: