Putin says thank you to 'anti-Orange' activists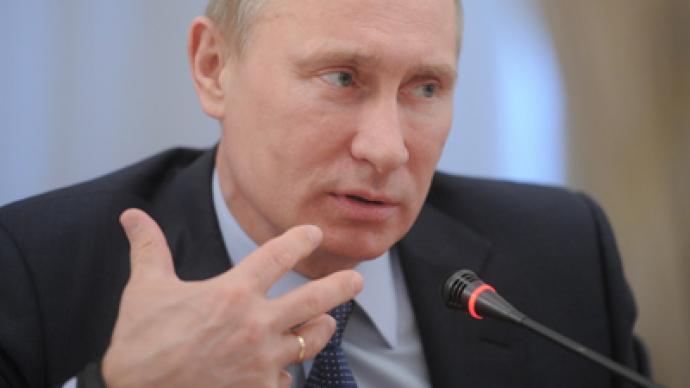 Prime Minister Vladimir Putin has thrown his support behind a pro-government rally to be held in Moscow on Saturday. The demo is in opposition to the protest march "For Fair Elections," which has been labelled a Ukrainian-style "Orange" revolt.
"People are heading to Poklonnaya Hill to state their sincere anti-Orange position. I am grateful to them and I share their views," Putin told Interfax news agency on Friday.
"It will be cold… so I call on everyone who shows up to take care of themselves, to be cautious and think about their health and at the very least not to take children with them," the prime minister added.
He said participants in the rally could be vulnerable to criticism that their loyalty is being bought by the government.
"Organizing an event in support of the authorities is somewhat different from other similar actions. The people participating feel a threat to their interest, the threat of losing something. But that's exactly why they come out to voice their position," he said.
Putin also dismissed allegations that people working in the public sector are being pressured by their superiors to attend the rally. He admitted the scenario was possible, but branded it deplorable. "There is certainly nothing good about it. But I would not overestimate how big a role this factor could play," he said.
The rally at Poklonnaya Hill aims to showcase the discontent of a section of the public with what the organizers call "an Orange movement," in a reference to the Ukrainian Orange revolution of 2004-2005 which ended in the ouster of the government of the day. Supporters say Ukraine's Orange Revolution was an example of people taking power into their own hands.  Its critics, however, say it was a foreign-sponsored coup.
Organizers of the Poklonnaya rally fall into the latter category, and believe a similar process is taking place in Russia. They say the organizers of the Bolotnaya Square rally want to use public discontent over December's elections to overthrow the government. The draft resolution of the pro-government rally says the "Fair Elections" protest "undermines the very idea of democracy" and "wants to plunge the country into chaos, foreign intervention and violation of our sovereignty."