Provincial weaver takes Putin's Duma seat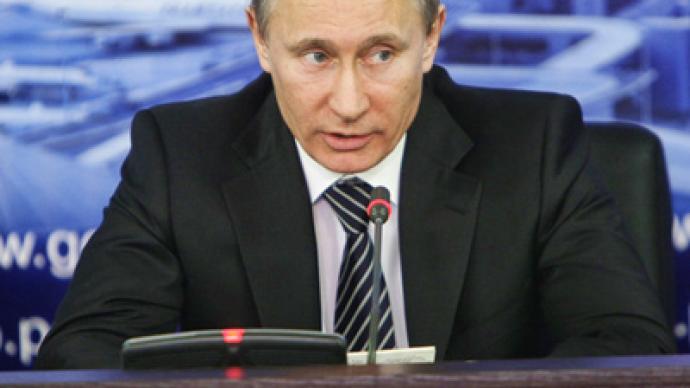 Prime Minister Vladimir Putin's mandate in the State Duma will be given to a regular United Russia member Elena Lapshina working as a weaver at a textile factory around 300km from Moscow.
Putin was elected the leader of the United Russia party in October 2007, at the end of his second presidential term. The leader of a party represented in parliament automatically gets a mandate. However, it is not compatible with either presidential or the prime minister's functions. So back in 2007 his mandate in the lower house was passed to deputy Sergey Kapkov, who became deputy head of the State Duma Committee for Information Policy, Technology and Communication. Last week he was appointed general director of Moscow's largest theme park. Under the law, he cannot combine business with law-making activities.  So Elena Lapshina was selected to take his seat in the Duma. Earlier she was a deputy of a local Duma in her native Ivanovo region.  The woman became known in 2007 when, during a United Russia convention, she suggested to "think together" so that Vladimir Putin could run for the third term. The constitution allows only two consecutive presidential terms. The same year Lapshina took part in the parliamentary election to the State Duma. She was among the candidates to take a seat in the federal parliament, but being the sixth on the list, failed to get a deputy's mandate. "We are convinced that Elena Lapshina can prove herself as a State Duma deputy and member of the United Russia faction, to make her contribution  to the decisions aimed to improve people's lives," Duma speaker Boris Gryzlov told journalists. "We believe that it is important that representatives of different society layers take part in law-making. This gives an opportunity to take well-thought decisions and efficiently defend people's interests," he added. He also said that the party has always stuck to this principle when drawing election party lists. They also followed this logic choosing the person to fill in the spare mandate.
You can share this story on social media: