Prokhorov could join cabinet – Putin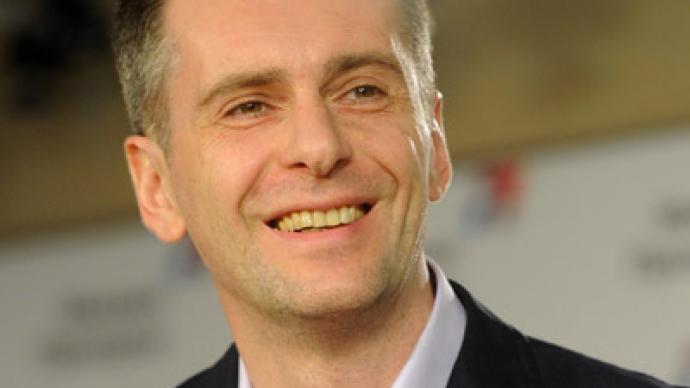 Prime Minister Vladimir Putin has said that he entertains the possibility of his former presidential rival, billionaire Mikhail Prokhorov, joining the new government in some capacity.
President-elect Putin noted that Prokhorov is "a serious person, good entrepreneur and, in principle, could be welcome in the cabinet if he wishes that for himself."The premier told journalists that he would discuss the future government with President Dmitry Medvedev later on Wednesday. Prokhorov, who came third in the March 4 poll, said after the elections that he did not plan to work in the government and would focus on the creation of his new party instead. "I'm not interested in working for state bodies given the present political system, where the cabinet is the Kremlin's subsidiary," the tycoon said.Earlier though, Prokhorov had not ruled out that he would accept an invitation to become prime minister if Putin won the poll."If Putin wins and changes the political course, a new Duma is elected…I could theoretically consider this issue," he said.
You can share this story on social media: