'ID please, Mr. President': Putin to get new papers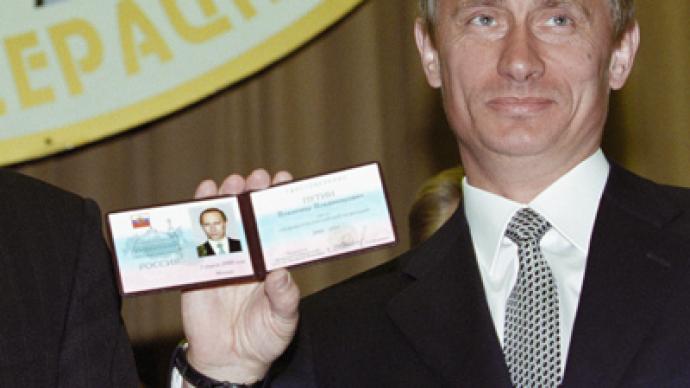 Russia's election officials are trying to calm the public after a report appeared on the internet that the new president's ID will cost over $3,000.
The secretary of the Central Elections Commission assured that the costs will be "significantly less than 100,000 rubles," and there will be no official tender to create the presidential ID card.
He added that there will be no drafts and no approvals, the document will simply be made in accordance with the set parameters.
However, the secretary refused to tell the press the exact sum his commission was planning to spend on the document.
RIA Novosti news agency quoted an unnamed source in the same commission as saying that the new presidential ID will be slightly different from the existing one, but again, provided no details.
Putin will receive his presidential ID either directly before or immediately after the inauguration procedure that is preliminarily scheduled for May 7.
Russian law describes the presidential ID and details the procedure for its issue, but there is no norm that requires the president to produce this document or its copy.