Russia doubts fast UN probe into Syria chemical attacks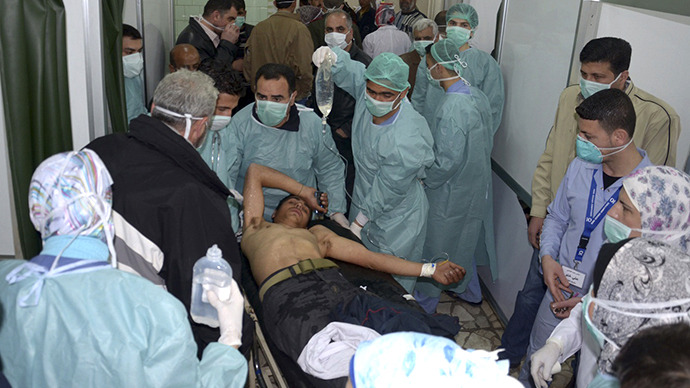 A top Russian diplomat says hopes are slim for a speedy UN investigation of the alleged sarin nerve gas attacks in Syria.
"The situation is politicized to such an extent that we hardly should hope for anything happening in the near future in regard to expert conclusions and even the start  of expert work," said Deputy Foreign Minister Gennadiy Gatilov.

He added that current plans for a major investigation are set aside due to preparations for the second international conference on the situation in Syria.

Gatilov also said that it was very hard to estimate the possibility of a UN investigation into the more recent incident – when Turkish law enforcers seized a batch of chemical weapons on the Syrian border that were allegedly heading to opposition fighters.

"One should take into consideration that so far we are only having mass media reports on the subject and in order to establish how serious this all is, how this all corresponds to the reality we need the work of chemists. It will be necessary to collect all existing facts, to send people there. Now the probability is low that some groups, including the UN could send missions there," the Russian diplomat explained.

On Tuesday French experts announced they had concluded that the nerve agent sarin was repeatedly used in the Syrian conflict, at least once by the pro-government forces. At the same time the commission of inquiry on the Syrian Arab Republic by the UN Human Rights Council said that they had reasonable grounds to believe chemicals have been used as weapons, but did not identify the chemical agent, or the perpetrator.

A few days earlier, Turkish media reported that the country's security forces had found sarin gas in the homes of Syrian militants from the Al-Qaeda linked Al-Nusra Front who were previously detained.

Russia has called for a thorough investigation into the incident, calling the use of chemical weapons "absolutely inadmissible".

You can share this story on social media: