Presidential vote 'videos' appear on internet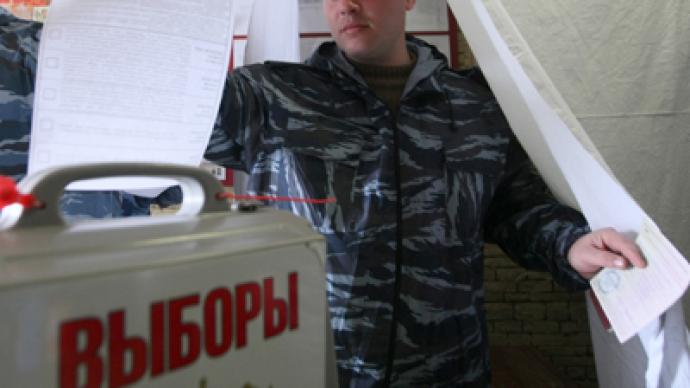 False videos of the March 4 presidential election are already available on the internet, according to the head of Russia's Central Election Commission Vladimir Churov.
During a conference call with heads of local election commissions, the official said that he was shown a clip featuring "election day" at one of the polling stations near Moscow, as if the ballot had already taken place there.  Churov called these videos a "provocation" and urged his colleagues to "take them calmly".He also announced that the forthcoming presidential election will be monitored by an unprecedented number of civil observers. In his opinion, this could result in "disorganization", as volunteers lack legal knowledge and specific skills. "We'll have lots of observers, and there is too much buzz and fuss because of this. And too much fuss leads to a low level of observers," the head of the Central Election Commission said. He added that members of local election commissions will have to explain the basic norms of election legislation to the volunteers, which, in turn, could affect the quality of their work.  At the same time he noted that the withdrawal of an observer from a ballot station will be regarded as an emergency. Churov also pointed out that ultimately, it is the local and central election commissions that are responsible for the transparency of the poll."Whoever might try to influence you, you should remember that it is your responsibility to act in such a way that the election passes calmly and in an organized manner," he stressed.
You can share this story on social media: