Off and running! Kremlin contenders hit airwaves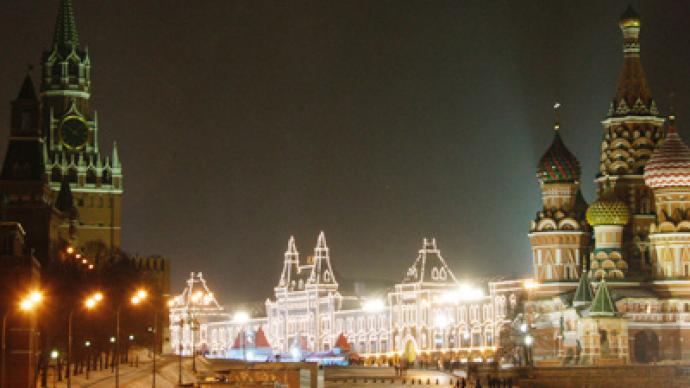 The gloves come off as the five presidential candidates begin promoting their political agendas ahead of March 4 elections. According to the law, campaigning on television and radio may commence 30 days prior to voting day.
So who are the contenders and what are they offering voters?
Vladimir Putin, United Russia
With two presidential terms already under his black belt, Vladimir Putin, 59, enjoys a reputation as a highly skilled statesman both at home and abroad. Putin is thus the man to beat on March 4.In a series of articles published in the run-up to the presidential elections, Putin stressed that a safe and stable nation is not the same as a stagnating nation. In this sense Russia must complete the "creation of its political system," (an obvious reach-out to the protest movement) and provide a "structure of social guarantees" that will underpin a "stable and healthy state system." Putin pledges to protect the "sovereignty and prosperity of the citizens of our great nation for decades to come."According to a poll conducted by the Public Opinion Foundation (January 28-29), Prime Minister Vladimir Putin has seen his approval rating rise from 51 percent to 55 percent.
Gennady Zyuganov, Communists
Zyuganov, 68, the leader of the Communist Party since 1993, is no stranger to campaigns, having run in 1996, 2000 and 2008. But as Communists celebrate a respectable showing in the Duma elections, some pundits predict Zyuganov may pull off an election-day upset.The grim reality of global crisis has given the battered communists a new lease of life, though Zyuganov's presidential platform seems more focused on criticizing the opposition than introducing fresh Five Year Plans. "If we continue to develop the economy in this way, by selling the last state-owned enterprises into private hands, the results will be disastrous," Zyuganov, commenting on Putin's plan for economic revival, told a press conference. "It will end up with the destruction of all basic branches of the economy."In the unlikely event of a Zyuganov victory, the Russia-US relationship would turn on its head, as would Russia-NATO relations and Russia's membership of the WTO.
Mikhail Prokhorov, Independent
The youngest (46), wealthiest ($18 billion) and tallest (6-foot-8-inches) candidate in Russia's 2012 presidential elections is also the nation's most eligible bachelor. The question is whether voters will be willing to take their chances with an oligarch as the head of state.Fortunately for his political prospects, Prokhorov somehow lacks the villainous character of some of his insanely wealthy peers. Meanwhile, his business savvy – he became the first non-North American citizen to own an NBA team with the purchase of the New Jersey Nets in 2009 – has a transparency about it that commands respect.Politically Prokhorov generalizes more than he specifies, perhaps a sign of political immaturity."My very first step would be to ensure competition in every area," Prokhorov told RT in an exclusive interview.Prokhorov has also gone on record as saying he would release Mikhail Khodorkovsky, the former Yukos owner who was arrested on tax fraud. "Equal opportunity means that talented and ambitious people should be rewarded based on their merits. But there should be equal opportunity. There should be competition both in politics and in the economy. We should provide an outlet for our people's energy. Currently, there is no social mobility."
Vladimir Zhirinovsky, LDPR
Leader of the far-right Liberal Democratic Party of Russia (LDPR) since 1991, Zhirinovsky has attracted national and international attention as an outspoken nationalist. In a rambling 3,500-word campaign platform published in Izvestia, Zhirinovsky rattled off a list of priorities, including changing the title of "president" (a non-Russian word)" to "tsar." He also suggests that the head of state be appointed by a parliamentary majority in order to curb the power of the presidency. "The State Duma must form the government and, like in all European countries, the leader of the parliamentary majority must be appointed the chairman of the government. And the head of state will be elected at the parliament session and for just one term of five years," according to the article .In his campaign for Duma elections, the LDPR played the nationalist card, pushing the "For Russians!" slogan.Zhirinovsky, 65, also criticized mass protests against Duma election results as an "open attempt to organize an Orange Revolution in our country," referring to the political turmoil that hit Ukraine in 2005. He also insisted the protests were sponsored by the West.
Sergey Mironov, Fair Russia
Former federation Council chairman, Mironov leads the social democratic Fair Russia party. Mironov, 59, calls for invigorating the Russian economy, which he says "has not been able to overcome its dependence on energy resource exports," while adding that "social inequality remains Russia's main calamity."He also calls for an overhaul of Russia's political system."A Social Democratic course for Russia involves the construction of a just and progressive society in the interests of all Russian citizens, (together with) the democratization of economic, social and political institutions."Mironov was a candidate in the 2004 presidential election, receiving less than one per cent of the vote.Robert Bridge, RTEvgeny Sukhoi contributed to the research for this story.
You can share this story on social media: