The Poles' polls and Russian ties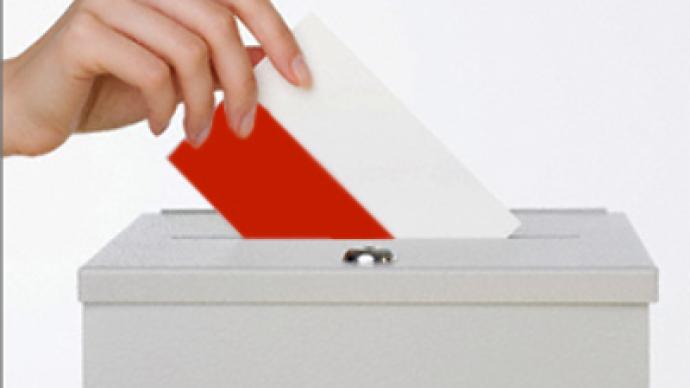 A run-off will decide who will succeed Poland's late president Lech Kaczynski, after Sunday's election has failed to establish a clear winner.
With all the votes counted, the acting leader and house speaker, Bronislaw Komorowski, is just about 5 per cent ahead of his main rival – the twin brother of Lech Kaczynski, Jaroslaw – who received about 36.46 per cent of votes. However, the speaker fell short of majority support which needed for outright victory.
The two rivals are now facing a second round, which will take place in two weeks, on July 4.
"These elections are not over. There is our faith that these elections can be won… and must be," KaczyÅ"ski told his supporters, Krakow Post writes.
An early Polish presidential election, which is being held on June 20, was called after a plane accident in April near the western Russian city of Smolensk, which killed then-President Kaczynski and another 95 people, many top officials.
The Polish Central Election Committee has received applications from 23 candidates planning to participate in the country's presidential race, but recent public opinion polls show that Komorowski and Kaczynski are the ones likely to battle it out at the finish line.
"The difference is clear," Bloomberg quotes Wojciech Jablonski, a political scientist at Warsaw University, as saying. "Poles either pick a man who will represent the government in the presidential palace or they pick Kaczynski, who will continue the policy of his brother – anti-European Union, anti-Russia and opposition to the government."
Since taking on the post as acting president, Komorowski has maintained close ties with Russia and has expressed a willingness to further this partnership.
"I have already agreed with Russian President Dmitry Medvedev about his possible visit to Warsaw after the end of the presidential election in Poland," Komorowski said in an interview to RIA Novosti.
"I have also spoken with the Russian president about what can be done to improve Polish-Russian ties, to expand the spheres of our co-operation," he said. "We politicians should do all we can for a further intensification of economic co-operation and not inhibit business."
In fact, this co-operation will be evident during the election itself. Representatives from the Russian Central Election Commission (CEC) will monitor the early Polish presidential elections as members of international monitoring missions.
"We have several of our people in the international missions there [in Poland]," CEC head Vladimir Churov told Interfax. He also said the head of the Kaliningrad Region's electoral commission will travel to Poland under a bilateral agreement.
Russian-Polish relations have been strained by history – the Katyn massacre – where tens of thousands of Polish officers were mass murdered by Soviet secret police in 1940. But in recent years, Russia and Poland have been working towards reconciliation.
Komorowski noted that the process of reconciliation kicked off when Prime Minister Vladimir Putin visited Poland last September to take part in the memorial events marking the beginning of World War II. Relations also improved in recent months as a result of the sympathy Russia showed over the death of Polish President Lech Kaczynski, as well as a meeting between Russian Prime Minister Vladimir Putin and the Polish prime minister in Katyn.
"I think that after this turning point, the unveiling the truth about the Katyn massacre, which had strained Polish-Russian relations for many years, it is possible and necessary to take new steps toward reconciliation," he said.
While Komorowski takes a very open and friendly stance in Warsaw's relationship with Moscow, it is not quite the same story with his competitor, Jaroslaw Kaczynski, known for having built a career on anti-Russian rhetoric.
However, in the wake of the plane crash that killed his brother Lech, he did offer some kind words, thanking Russians for "each shed tear, each candle lit, each word of sympathy."
On other matters concerning Russian-Polish relations, Kaczynski still remains wary. He said he does not completely trust the Russian authorities in their investigation into his brother's death.
But as Election Day draws near, he expressed hope that Russia and Poland's relationship would gradually evolve positively.
"I hope that these relations will enter a phase of normal contacts, and later transform into mutually-beneficial relations," Kaczynski said in an interview with RIA Novosti. "If both our peoples could understand each other and come to a common denominator – seriously and with a long-term perspective – it would serve the strengthening of ties on all levels, including the political and economic levels and the cultural exchange," he said.
Tesa Arcilla, RT
You can share this story on social media: