Presidential human rights council to watch whistleblower blogger's case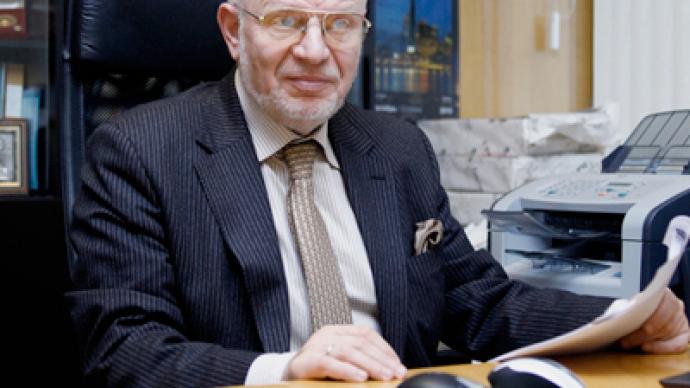 Members of the presidential Human Rights Council believe the case of Aleksey Navalny, who exposes instances of corruption on his website, will have a "public interest."
­The Presidential Council for Civil Society Institutions and Human Rights on Monday discussed the preparation for a meeting with the head of state due to take place in July. It also promised to closely watch the case of the blogger and member of the Moscow Law Chamber Aleksey Navalny, who is facing criminal charges.

Navalny's website publishes copies of documents exposing alleged instances of corruption involving government officials. The whistleblower said he was not going to leave Russia and he is now waiting for his case to be fairly considered.

The Investigative Committee's representatives said the charges include an alleged infliction of damage through fraud and breach of trust without embezzlement. According to investigators, Navalny allegedly committed a number of illegal actions, causing large damage to the regional state-owned enterprise Kirovles in the Kirov Region.

The presidential Human Rights Council will be closely watching the Navalny case, its chair, Mikhail Fedotov, said on Monday. "Of course, any attempts to exert pressure on the investigation are ruled out," he told Interfax.  

However, the members of the council stressed the Navalny case will have a "public interest." He is "a prominent public figure and is known first of all, as a fighter against corruption," Fedotov said.

When the crime was allegedly committed, Navalny worked as a volunteer assistant of the Kirov Region governor Nikita Belykh, who believes the accusations are groundless. Many say the case is politically motivated. Two liberal parties – Yabloko and Right Cause – have supported the blogger.  

Members of the presidential council will also oversee the situation around the controversial construction of a highway through the Khimki Forest. But, according to Fedotov, they will only appeal to the president on this issue after special hearings devoted to the problem. They are scheduled for next Monday.  

Meanwhile, a number of people on the council signed a statement to express their concern "over increasing violence in the current conflict that involves protectors of the forest, construction workers and representatives of law enforcement agencies."   
Another matter of concern for the presidential council is the human rights situation in Belarus. The decision was made to establish a Russia-Belarus contact group on civil society. Several members of the Russian presidential human rights body may be working together with their colleagues from the Belarusian presidential public council.

The contact group will evaluate both countries' legislation and may consider recent harsh sentences imposed by Minsk courts on Belarusian human rights activists and the deportation of Russian human rights activists from Belarus. But it is not clear how closely members of the Belarusian body will cooperate with such well-known Russian human rights activists as Lyudmila Alekseyeva, Valentin  Gefter, Yury  Dzhibladze and Svetlana Gannushkina, who joined the group.