Power vs opposition: From accusations to dialogue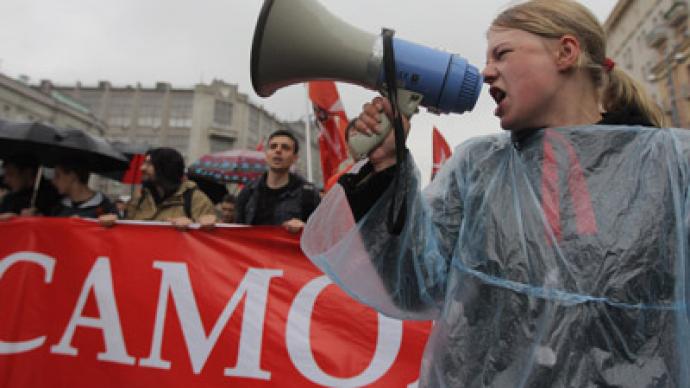 Prime Minister Dmitry Medvedev has called on civil opposition activists to use legal methods in their fight against allegedly fraudulent elections and other violations.
"Fair elections have been the favorite topic in the recent months. In the majority of cases, any video published on the internet is automatically considered as an unconditional proof of fraud. And if anyone says that it should be studied by lawyers or experts, they are immediately accused of working in the interests of the authorities," Medvedev said during a meeting of the Big (or Open) government, a new project aimed at involving civil society in legislative work and public discussion of key laws. Dmitry Medvedev urged Russians to give up such rhetoric, which he believes only leads to a deadlock. "Our problem is that we have learnt to draw conclusions on subjects in which we are not specialists," the premier noted. Some of the experts pointed out that there is a high level of distrust towards the court system in Russia. Medvedev acknowledged that there still a long way to go in terms of the transparency of the court system, but at the same time stressed that it has become more open, both thanks to "reforms and some natural, technological reasons". In this regard, one of the aims of the Big government is to break down that distrust, he says."We should demonstrate with our own example that the power is ready to change," he observed.
You can share this story on social media: