­Russia's rebranded police initiated with major layoffs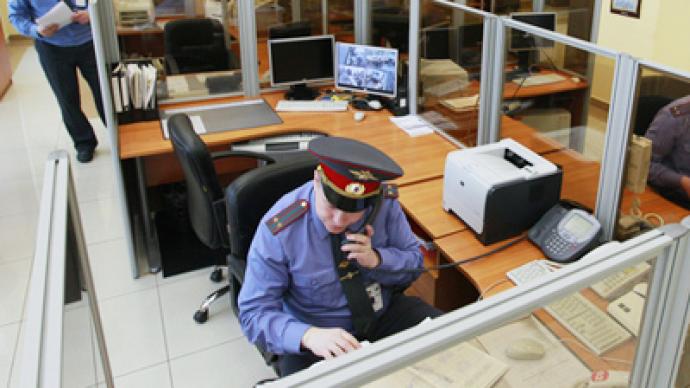 Transforming Russia's militia into police calls for a major re-evaluation of all police officers' qualifications and will lead to the firing of 170,000 cops.
Russia's President Dmitry Medvedev met with Interior Minister Rashid Nurgaliyev early on Tuesday to discuss the reform and the evaluation procedure.According to a decree signed by Medvedev, by 2012 Russia's police force should total 1.1 million officers instead of the current 1.28 million.  A complete evaluation of policemen of all ranks, which is to be completed by June 2011, will help determine who remains qualified to stay on the new police force.The overhaul will eliminate all officers who have had administrative penalties, as well as all officers linked to the criminal underworld. Lie detector tests are going to be administered to verify if officers are clean, or have a corrupt and criminal past. According to Deputy Prime Minister Sergey Bulavin, all policemen will also have to demonstrate their knowledge of Russian law and the Constitution.A commission headed by Sergey Naryshkin, Chief of the Presidential Staff will oversee this overhaul in the assessment of police.Meanwhile, the Interior Ministry must present a list of top police officials for Medvedev's personal approval within two week's time.All in all, Medvedev has signed seven decrees which will oversee the implementation of Law on Police, which is set to go into effect March 1.
You can share this story on social media: