Medvedev's draft bill discriminates police – court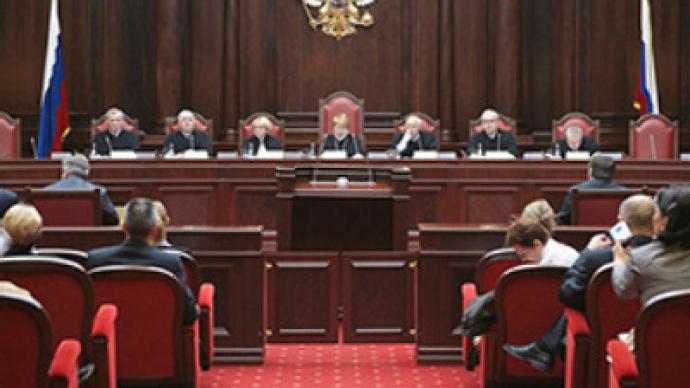 President Dmitry Medvedev's draft bill on toughening punishment for policemen who have breached the law has come under criticism from Russia's Constitutional Court as it discriminates against the police.
According to the court, Russian daily newspaper Vedomosti writes, passing such an amendment to the Criminal Code would be against the constitutional "principle of equality and fairness" since it discriminates policemen on the basis of their profession .Therefore, the legal body suggests that a tougher punishment for committing a crime should apply to representatives of all law enforcement agencies.
Moreover, the high court is not happy about the new article proposed to the code which would hold policemen who refuse to obey orders criminally responsible. The lawyers believe that might lead to dangerous situations and recommend that the presidential decree should be improved upon.
On Friday, the State Duma is planning to pass in the first reading the amendments suggested by President Medvedev at a meeting with the joint law enforcement board on February 18. However, following the Constitutional Court's remarks, it might happen that the second reading of the bill will be put off until all inconsistencies are sorted.
On Monday, the court's notes were discussed at a meeting of the ruling faction United Russia, Vedomosti writes citing a "high-ranking party member". The source did not rule out that – even though presidential decrees are not normally changed – this time it might not be the case. The same stance was voiced by deputy chair of the State Duma Committee on Security, Mikhail Grishankov.
Communist Viktor Ilyukhin, the vice head of the Constitutional Committee stressed that such a reference by the high court to a presidential draft bill is very rare.
You can share this story on social media: