Ukrainian PM pledges further cooperation with NATO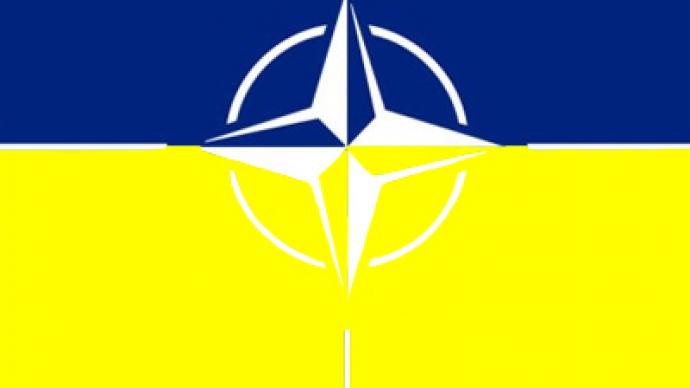 Ukrainian Prime Minister Nikolai Azarov has said that further cooperation with NATO would benefit the country's armed forces, but cooperation with Russia and Belarus would also continue.
Speaking in the Monday edition of the Tkachenko.ua program on the 1+1 television channel, Azarov said that Ukraine had cooperated with NATO and would continue to do so, despite the state's policy of non-bloc status. The PM added that such cooperation would help his country to modernize its military forces."Our military hardware is outdated and thus cooperation with such an advanced organization as NATO will help our military forces to keep up," Azatrov said, commenting on a recent article in Kommersant daily that claimed President Viktor Yanukovich had chosen to take a path of even more active cooperation with NATO.At the same time, the official added that his country was not planning to stop military cooperation with Russia and Belarus. "We are conducting joint military exercises with Russia and Belarus. We are free of ideological prejudices," Azarov said.Last week Ukrainian President Viktor Yanukovich said that Ukraine had not planned on joining NATO and would not do so in the future. In an interview with the French newspaper Le Monde, Yanukovich said that a Ukrainian law passed in 2010 prevents the country from entering any military bloc but said they were still interested in cooperative acts such as taking part in peacekeeping operations. Besides, Yanukovich said that Ukrainian participation in NATO would draw the bloc closer to Russia. "We have managed to find a model that decreases European tension towards Russia and this is a very good sign," Yanukovich said.The president added that the European security system would become stronger with Russia's participation. He also ruled out Ukraine role in the building of a European missile defense shield. "We have never planned and are not planning now… to participate in the building of this system. But we understand very well that if Ukraine, as well as Russia, has a role in some part of this system, it will benefit the European Security System," Yanukovich said. Yanukovich met NATO's Secretary General in Kiev in February of this year. At that time, the head of NATO said that his organization respected Ukraine's out-of-bloc status, but hoped for cooperation. In March, a commission on partnership with NATO was created in Ukraine. The body is comprised of top military, security, legal and finance officials.