Putin saved Russia from dissolution – spokesman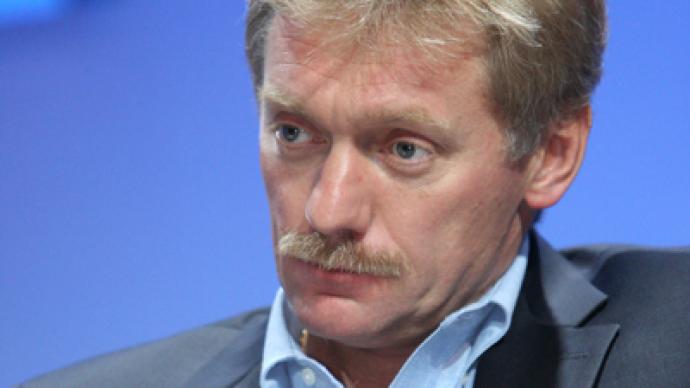 The last leader of the Soviet Union, Mikhail Gorbachev, said that PM Vladimir Putin, who enjoys political support from the majority of the country, should "quit." Putin's press secretary said Gorbachev is in no position to make such comments.
Dmitry Peskov, press secretary for Vladimir Putin, found it ironic that the very man who helped bring about the demise of the Soviet Union, a historic moment that led to widespread misery for untold millions of people, is advising the man who rescued the Russian Federation from a similar situation to "quit." "The former leader of a huge country – who, in fact, had ruined it – is suggesting a resignation to a person who managed to save Russia from the same fate," Peskov told 'Vesti nedeli' TV program on Sunday. On Saturday, Gorbachev suggested that Putin has been in power for too long."Generally speaking, I would advise Vladimir Vladimirovich [Putin] to quit now," he said in an interview with Echo Moskvy radio station. The first (and the only) president of the Soviet Union noted that Putin has already served three terms – two terms as president and one as prime minister. "Well, that's enough," he said. Gorbachev stressed that the country needs real democracy but not a monopoly in power. Russia doesn't need tsars and general secretaries, he added. This year marks 20 years since the dissolution of the Soviet Union. Thinking back to the events that took place two decades ago, Gorbachev said that Putin should follow his advice and retire. "I would follow that path. Then everything positive that he has done would be secured," he said.Meanwhile, Dmitry Peskov, commenting on a protest that was held in Moscow on Saturday, which attracted an estimated 29,000 protesters, reminded that Putin still enjoyed the support from the majority of Russian citizens. "As a politician and a presidential candidate, Putin still has the support of a majority. And we should treat the opinion of a majority with respect," Peskov told AFP. The press secretary also noted that Putin was "beyond competition" as a candidate in the March 2012 presidential vote.As for protesters' demands, their opinion has been heard, and "We treat it with respect," Peskov stressed. The participants of the December 24 rally are an important part of our society, but they are in the minority, he said. The Saturday demonstration was reportedly larger than a similar protest two weeks ago, making it the biggest show of discontent in about 20 years. The protesters, unhappy with the December 4 parliamentary elections results, gathered in Moscow to protest against alleged election fraud and called for new elections.