Israeli diplomats' walkout wrecks Medvedev's visit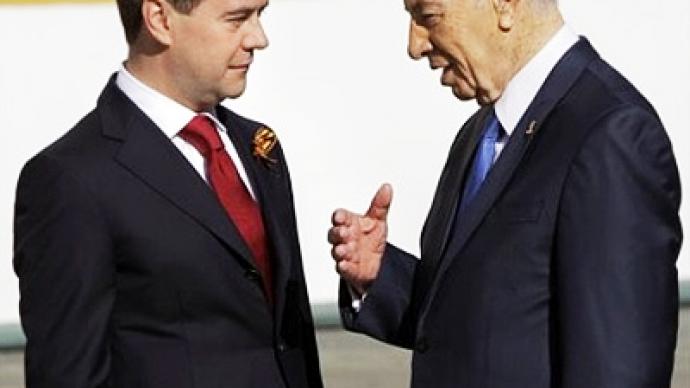 President Dmitry Medvedev has cancelled his visit to Israel planned for later this month because of a strike by Israeli Foreign Ministry staff.
President Shimon Peres apologized to his Russian counterpart for the disruption to the preparation for the meeting scheduled for January 17-19. According to the Kremlin press service, in a phone conversation with Medvedev, Peres expressed regret that the two countries' summit was postponed because of internal political problems on the Israeli side.Due to the importance of the issues that were to be discussed during the talks, the two presidents have agreed to meet on the sidelines of the World Economic Forum in Davos at the end of January. Israeli diplomats have been on strike for around two weeks now and there is no one to organize official visits. Wearing T-shirts with the slogan "I'm a poor diplomat", the Foreign Ministry employees demand higher wages.Russian news agency Itar-Tass cites a high-ranking official at the ministry as saying that the strike has an exceptionally economic underpinning and is in no way directed against the interests of any foreign country. "We're sorry that this important visit, the preparations for which took so much time, has been disrupted," said Yaakov Livne, the chief of Eurasia I department that embraces the Russian Federation, Ukraine and Belarus. Meanwhile, Ynetnews reports that if the strike continues other official visits may be compromised including that of German Chancellor Angela Merkel and Slovenian and Croatian diplomats.
You can share this story on social media: