Putin says parliamentary poll is optimal for United Russia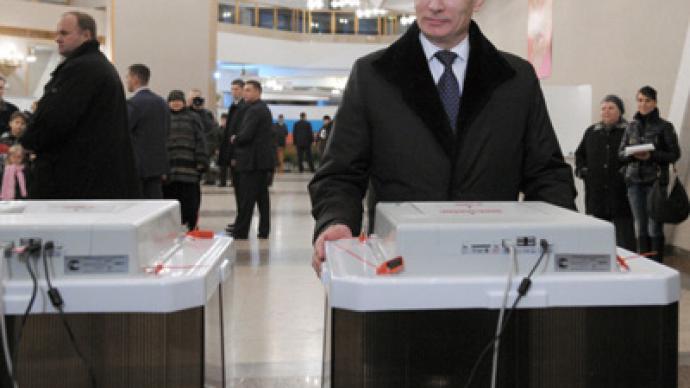 ­Russian Prime Minister Vladimir Putin, the leader of the United Russia party, has said that the results of Sunday's elections reflect the real situation in the country.
After the polling stations closed across Russia, Putin held a meeting with the leaders and supporters of United Russia. There he said that the preliminary results of the parliamentary elections correspond to the real situation in the country."Despite the difficult enough period, despite the crisis, despite the fact that the leading political force bears the responsibility for this difficult period, for the misses, for the failures, despite these difficulties the people, the voters, have maintained it as the leading political force," Putin said, adding that this was "the optimal result, which really reflects the situation in the country."United Russia's leader said that the experience gained by his party would ensure the stable development of Russian society.According to latest preliminary data released by the Central Election Commission United Russia got about 46 % of votes – much less than the 2007 result of over 64 %, but still much more than its competitors, who received from 0.55 to 20.7 % of votes, according to preliminary reports.
You can share this story on social media: