Parliamentary ceasefire in Ukrainian minister drunken brawl scandal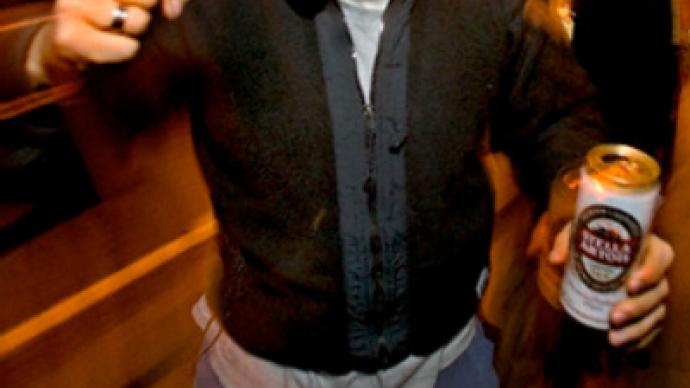 Ukraine's parliament has suspended Interior Minister Yury Lutsenko for a week for further investigation into the scandal at Frankfurt Airport where he was detained by German police after an alleged drunken brawl.
The minister asked for his resignation following the incident, but said it was to quell the scandal rather than a gesture of remorse for his actions. The ruling coalition at the parliament wanted an investigation, while the opposition blocked the work of the parliament until the case of Lutsenko was on the agenda.
The standoff of the Ukrainian MPs was postponed on Friday after negotiations between political parties. Lutsenko was then temporarily suspended from his position as minister for a week. Over this time the government is to review evidence of the incident, which the German authorities are to provide.
The biggest piece of evidence is the footage from CCTV cameras in the Frankfurt airport. Some reports suggested Ukraine already has a copy and that it will soon be sent to the media, but so far it has not yet surfaced.
Lutsenko said he would disprove the publishing of the footage. "Just imagine my feelings if all the world sees how four German policemen throw the Ukrainian interior minister on the floor and then dragged him into the detention room," Ukrainskaya Pravda newspaper cites him as saying.
However a conflicting report from the ministry suggests that Lutsenko believes it is in his interest for the public to see the video, as it shows German police "acting unlawfully".
The opposition Party of Regions, which had been blocking the work of the Parliament since Monday, claimed Friday's decision as its victory and said it will make sure Lutsenko is finally dismissed. They say his actions cast doubt on his integrity and make him unfit for the ministerial position.
The disgraced minister blames his political opponents for blowing the scandal out of proportion.
You can share this story on social media: