Selling land buys a grave for Palestinians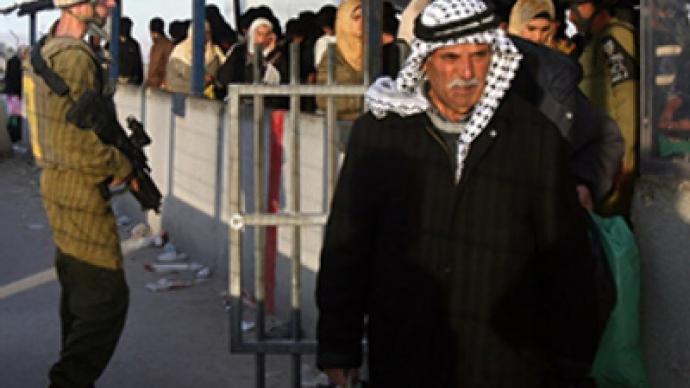 The Palestinian Authority court ruled on Sunday that the sale of Palestinian land to foreign states is an act punishable by death.
The ruling has been described by Palestinian officials as a necessary measure to ensure the founding of a future state, and comes as Israeli and Palestinian leaders are attempting to hammer out the details of a peace deal that has eluded negotiators for nearly half a century.
Judge Ta'et At-Twil, according to a report by the Palestinian news agency Ma'an, ruled that selling, or attempting to sell, land to a foreign entity or country was a criminal offense that is punishable by death.
In a statement released following the ruling, the Palestine General Prosecutor's office said the decision represented "a consolidation of the previous legal principle," adding that the "ruling aimed to protect the Palestinian national project to establish an independent Palestinian state."
The issue of Israeli settlements in the contested lands of the West Bank has been a source of contention for Middle East negotiators who are attempting to broker a peace deal between Israel and the Palestinians that would ultimately involve a two-state solution. One of the major obstacles to a permanent peace deal, however, is that there are about 300,000 Israelis living in the 121 settlements in the West Bank; an additional 192,000 Israelis live in settlements in East Jerusalem and over 20,000 live in settlements in the Golan Heights.
Last year, a Palestinian military court condemned a man to death by hanging for selling land to an Israeli company. The court had determined that the defendant had sold property in the village of Beit Ummar that didn't belong to him using forged documents.
According to Haaretz, the Israeli daily, sales of land to foreign entities "are considered treason by the Palestinians because of their long-running dispute with the Israelis." But the newspaper added that such sentences are "unlikely to be implemented."
Palestinian President Mahmoud Abbas regularly vetoes executions, although with the settlement issue attracting broad attention amongst Palestinians, and with no other course of action available to prevent such transactions, some observers fear the Palestinians will resort to the ultimate punishment to preserve what they deem to be their lands.
"We really need extremely stiff laws," a Palestinian lawyer from Hebron who requested not to be named said. "In order to preserve land that will serve as our future state, capital punishment is necessary for those who betray… the dream of statehood."
In April, Palestinian President Mahmoud Abbas signed legislation that would make it a crime for any Palestinian who participates in the construction of Israeli settlements.
Before the law was passed, an estimated 20,000 to 30,000 Palestinians worked in the settlements. Many of the workers blamed the poor economic opportunities available to them as the reason for participating in the projects.
You can share this story on social media: