PACE positive over 'main political outcome' of Duma election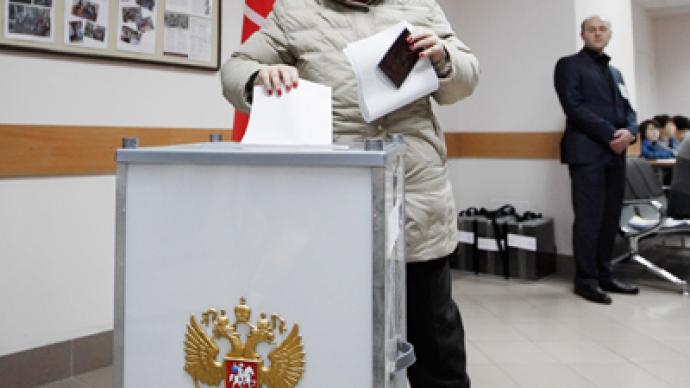 The main result of the December parliamentary poll is that all Russia's political parties are now unanimous in their willingness to push for further democratic reform of the electoral system, says the head of the PACE observer mission, Tini Koks.
"Mass post-election protests are a positive outcome," Koks told journalists on Friday. "I mean that even last November, it was difficult to discuss the necessity of changing the electoral system. But today all, including United Russia, recognize the need for reform." He also stressed that the mission had arrived in Moscow "in order to contribute to the development of democratic processes in Russia rather then to criticize," adding, though, that it was not worth waiting "for enthusiastic comments concerning the parliamentary election from all members of the mission." Koks stressed that the delegation was satisfied with the constructive dialogue they had had with all State Duma factions. "I think that both sides are interested in pursuing a constructive dialogue concerning the development of political tools both in Russia and other countries," commented Sergey Zheleznyak from the United Russia General Council.He added that during the meeting, PACE delegates had not raised the issue of the legitimacy of December's parliamentary election, being more interested in practical issues. For instance, they asked why United Russia's performance in big cities was worse than across the country."We said that there is a direct link between living standards and demands for quality of life," Zheleznyak continued. "Over recent years, overall living standards have improved. And if eight years ago people just wanted their pensions and salaries paid on time, today this is not enough," the politician said, adding that this shows that the country is developing "in the right direction."During the meeting it was also pointed out by both sides that the December poll was to a great degree a protest vote "against the absence of a political force which, in their opinion, could represent their interests."The full PACE mission report on the State Duma election will be presented on Monday during a session of the Council of Europe.
You can share this story on social media: