Oppositionist politician is new governor of Kirov Region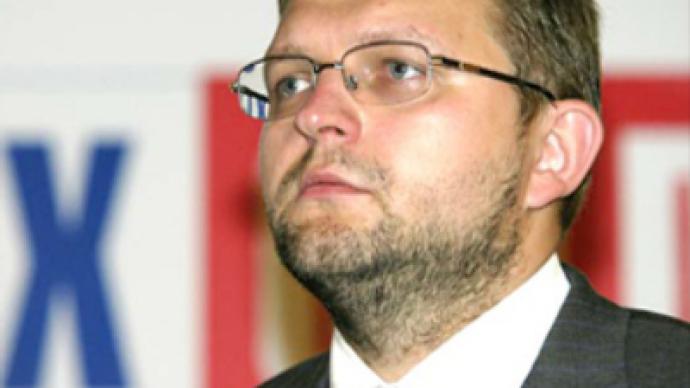 The Legislative Assembly of the Kirov region has chosen the former leader of the Union of Right Forces Nikita Belykh as its new governor.
45 deputies voted for his nomination with only four against, Interfax reports. The inauguration ceremony will be held on January 14.

The nomination of Nikita Belykh was proposed by President Dmitry Medvedev on December, 8th.

Nikita Belykh who previously headed the opposition, has agreed to accept the Kremlins offer. He said the decision was not a question of politics, but a question of solving the problems of a concrete region which needs effective management.

On December, 10th Nikita Belykh left the opposition movement Solidarity, founded by Boris Nemtsov, Garry Kasparov and other representatives of the liberal opposition. He explained that he does not agree to the party's programme in which cooperation with the legal authority is declared impossible.

Many of his former colleagues, including Nemtsov and Kasparov, have sharply condemned Belykh's decision to take the President's offer, having promised to stop any cooperation with him, while Maria Gaidar, member of the Union of Right Forces, has declared that the politician "has sold his soul to devil".

You can share this story on social media: