Opposition push for amnesty of economic offenders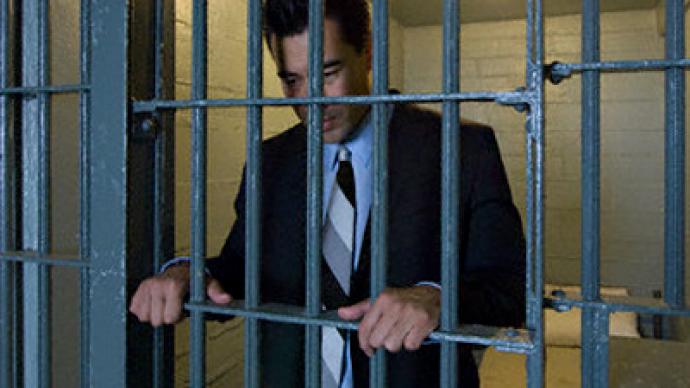 Members of three opposition factions in the State Duma have proposed an amnesty for people in jail for economic crimes, as part of the marking of the 20th anniversary of Russia's independence.
The joint initiative comes from Fair Russia, the Communist party and Liberal Democrats. According to the press service of Fair Russia, the document has already been submitted for consideration. "We suggest an amnesty for all those who are jailed for economic crimes if they did not inflict serious damage to the state," Interfax quotes one of the document's authors Oleg Mikheev from Fair Russia. He pointed out that annually, between 70,000 and 100,000 criminal cases over economic crimes are launched of which only 12 per cent eventually make it to court.In his opinion, taking into account the liberalization of the criminal code and recent amendments to legislation loosening prosecution for economic offenses, it is necessary to go further and consider an amnesty for lesser economic crimes.The deputy added, though, that most likely the proposed amnesty would apply to "a small amount of people". Another author of the document, Fair Russia's Valery Zubov, said the proposal will not be easy to pass because for its adoption the votes of the three opposition factions are not enough and they need the support of the majority United Russia party.The proposal has found support of Russian human rights activists."It is a great idea. Our jails are packed over capacity," said Ludmila Alekseeva, head of Russia's oldest human rights organization, Moscow Helsinki Group. "Let the Duma make up for the cruelty and injustice of our court system." She added, though, that she has doubts whether the document can be approved.Aleksandr Cherkasov from Memorial Human Rights Center believes that the amnesty should also cover members of illegal military units in the North Caucasus."Where an amnesty is really needed is the Caucasus," he said. The Day of Russia, earlier called Independence Day, has been marked in the country since 1992. On June 12, 1991, the Declaration of Russia's Sovereignty was adopted by the Congress of People's Deputies, several months before the complete disintegration of the Soviet Union. On the same day Boris Yeltsin was elected president of Russia. "From this document starts the new history of Russia, a democratic state based on civil freedoms and the rule of law," the then president Vladimir Putin said on the 10th anniversary of the event. The period of 1990-1991 is known as the "parade of sovereignty", with the republics one by one proclaiming their independence from the Soviet Union.
You can share this story on social media: