ROAR: "Opposition candidates will get the right to lose elections"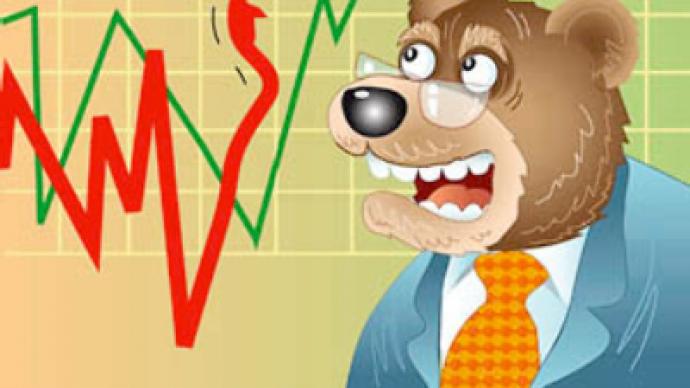 Local election commissions will not throw obstacles in the way of opposition candidates running in regional elections, the Russian media report. Many candidates have had problems with technicalities in the past.
According to Vedomosti daily, the presidential administration has sent instructions to election commissions and courts which order that opposition candidates be registered for upcoming regional elections.
Elections to the legislative assemblies of Moscow, Mary El Republic and the Tula Region, as well as the election of mayors in Grozny, Astrakhan and Yuzhno-Sakhalinsk will be held on October 11. Municipal elections in several regions will be held at the same time.
The candidates in all regions have already been nominated. They now have to go through the process of registration. "The campaign will be conducted according to new unspoken rules," Vedomosti wrote, citing anonymous sources in the ruling United Russia party and circles close to the presidential administration.
More competition will be secured, and all running opposition candidates will take part in elections, the daily said. During the elections that were held in March, the scheme was already tested.
The Central Election Commission then revised the decisions of regional commissions in the Nenets Autonomous District and Vladimir region not to register candidates from the Liberal Democratic Party (LDPR) and the Communist Party (CPRF). However, some LDPR candidates were also not registered in several other regions.
The situation will be different this autumn, Vedomosti wrote. "Judges, members of election commissions and prosecutors were given special instructions," the paper quoted its sources as saying. It has been said that those very officials who do not register an opposition candidate, will have to do it, Vedomosti stressed.
Boris Makarenko, deputy general director of the Center for Political Technologies doubt that there could be any instructions from the federal authorities to regional election committees. "In many cases parties have not been allowed to take part in elections because regional authorities, not Moscow did not want them," Makarenko told RT.
"The federal authorities simply did not revise those decisions," he added. "This has been the case until recently." However, this practice "seems to go out of fashion," Makarenko said. He added that it was senseless to comment on "rumors about instructions from Moscow to regions."
In fact, two attempts not to register candidates from parties were stopped by the Central Election Commission in March this year, Makarenko said. At the same time, many candidates running in municipal elections were not allowed to run, he added.
Makarenko believes parties that have factions in the parliament are unlikely to face any problems with registration during elections this autumn. "However, I'm afraid some candidates running in single-seat constituencies for legislative assemblies or municipal organs will not be registered," he added.
Still, this would be an initiative of local authorities, Makarenko said. As for the federal center, it has never been an advocate for such candidates, he stressed. "The center either notices or does not notice what the regional election commissions do," he added.
A source in the United Russia party explained to Vedomosti one of the reasons behind the decision to allow opposition candidates to run without problems. "You do not register an opponent, but candidates from other parties, not ours, still win," he said.
Members of United Russia were told to learn how to take part in public discussions with opponents and try to persuade voters using arguments, not administrative pressure, the daily said.
Vadim Solovyov, a member of the CPRF central committee, told Vedomosti that opposition candidates will have problems as before, "because only the use of the administrative recourse will help United Russia to retain its positions."
The Russian president may announce in autumn new measures to make life easier for opposition parties, Nezavisimaya Gazeta daily wrote. Specifically, they will not be required to collect as many signatures in order to register.
Now a party has to collect up to two percent of the signatures of people living in a particular region. Election commissions may consider some signatures invalid because of "poor quality."
All parties will also get equal access to regional TV stations in autumn, Nezavisimaya Gazeta said. Up to now, members of United Russia "have occupied" the mass media in the regions, Solovyov of CPRF told the paper.
"The media does not notice other parties," Solovyov said. "But if they do it, they only criticize them."
"President Medvedev probably understands that United Russia is not a secure support for him in the conditions of crisis, so he continues to correct the political system," Solovyov said. As a result, other political structures may get a platform as well, he added.
"There are actually certain conditions for the opposition to strengthen," Mikhail Korabelnikov, a political analyst, told Ekho Moskvy radio in Yekaterinburg. However, it is too early to make any serious conclusions, he said. "Let's see what will happen," Korabelnikov said.
"The situation itself, when opposition goes for power, is useful for the ruling party and the authorities," he said, adding that "any monopoly leads to decay."
Anatoly Gagarin, another political scientist from Yekaterinburg, believes that it is too premature to wait for changes. "There are some ritual phrases which are said from time to time to get certain PR," he said.
At the same time, if the administrative pressure weakens slightly, the chances of opposition candidates will considerably increase, Gagarin believes.
Makarenko, however, told RT: "In my opinion, whenever a candidate was refused registration, he or she did not present a serious threat to United Russia or a governor."
"Opposition candidates have too often been denied the right to lose elections with dignity," Makarenko added. "Now they will be given this right." There has already been one case of this kind, he said, mentioning liberal politician Boris Nemtsov's recent failure in the Sochi mayoral election.
Sergey Borisov, RT
You can share this story on social media: